OUR FOCUS ON QUALITY
After each sample test, we will send the test report to the customer
Our rigorous and professional quality engineers use sophisticated testing equipment to ensure the quality of the mold and product quality; every link, every process is strictly implemented in accordance with the processing drawings, and there will be special quality personnel to conduct inspections, and no defective products are allowed Flowing into the next link, we are talking with data, so it will not cause unnecessary waste to ensure the delivery time of customers.
Our quality department is staffed with customer-focused, detail-oriented, experienced personnel that will monitor each step in the process to ensure your parts meet the specifications you demand. We will provide you with all the quality documents, certifications, and inspection reports you or our customers require.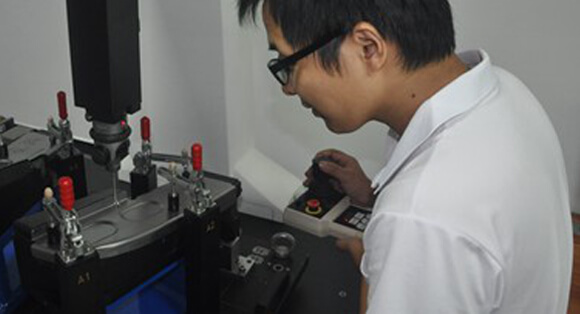 Get Quote

Certificación
We work with a vast number of ISO 9001-certified Manufacturing Partners. ISO certifications need to be requested before placing an order.

Proofreading
Our Design Verification Program is a premium First Article Inspection. This is a standard procedure for all Injection Molding orders, and is available on re- quest for CNC machining orders.

After Sales Service
Si su pedido no cumple con las especificaciones, puede enviarnos sus comentarios dentro de los 5 días hábiles posteriores a la recepción de la pieza. Resolveremos estos problemas lo antes posible dentro de 1 a 3 días hábiles.
FUERZA DE FÁBRICA
Contamos con lo último en equipos de última generación
Contamos con algunos de los equipos más avanzados para satisfacer sus necesidades de producción y moldes. Nuestro departamento de moldes está equipado con centros de mecanizado CNC y electroerosión. fresadoras, trituradoras y varios otros equipos. Este equipo y el software de ingeniería avanzado nos permiten construir de manera eficiente las herramientas más complejas o simples.