CNC (computer numerical control) machine light uses multiple tools, such as drills, saws, and many others in a single cell to automate the manufacturing process and make it more efficient. These areas require heavy-duty washdown treatments after use and need extremely bright lighting for inspection purposes. Bright, visible LED light allows operators to inspect CNC areas to ensure machines are working properly to produce parts faster and more efficiently.
Determining a lighting solution for the CNC machine is simple with Banner's LED heavy-duty machine light, which provides enhanced chemical and thermal resistance in tough environments. The super-bright lamp has oil resistance of IP68, IP68g and IP69K, chemical resistance and water resistance. They make it an ideal choice for many industrial lighting applications, including CNC flushing environments. The heavy-duty light stands up in the harshest environments. So operators can focus on the task at hand rather than spending time repairing or replacing lights or parts.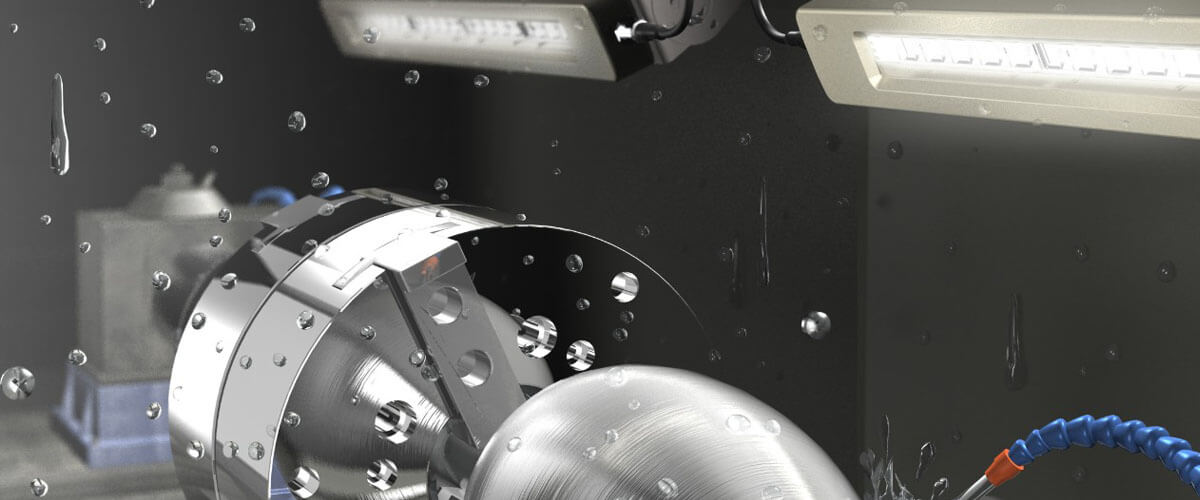 De LED-technologie van Essai's WLC60 LED-machineverlichting zorgt voor jarenlang gebruik zonder onderhoud. Dit verlaagt de kosten, verbetert de zichtbaarheid van menselijke ooginspecties en verbetert de productkwaliteit en productiviteit. LED-lampen vervangen gemakkelijk fluorescentielampen voor een betere werking van de werkplek en lagere kosten voor vervanging, reparatie en algemene energiekosten.
De lamp heeft een duurzaam venster van polycarbonaat of een optie van borosilicaatglas voor een betere weerstand tegen oliën, chemicaliën en water. De lamp is eenvoudig te installeren met een verscheidenheid aan montagemogelijkheden voor elke machine of omgeving. Montageopties zijn onder meer een magnetische montage, een doorlusstroomvoorziening en connectoren aan de achterkant of zijkant.