Powder coating: What are top 6 initial processes for Aluminum?
2020-12-24
How you can save your aluminum extrusion?
If you want to secure your aluminum extrusions by using best finishing process then you are at the right place. Because we are here to guide you in the right direction. Furthermore, just like several other industries, there are also plenty of options to finish your aluminum extrusions. For example, powder coating.
Basically, you also have other helpful options for high quality aluminum finishing. The other options are also very popular and useful such as, anodizing and painting. All of these choices have several unique benefits and they are also suitable according to some specific conditions.
What is the role of better finish in powder coating?
These finishes can provide you best protection against corrosion and many more. As well as they also have ability to provide you ideal aesthetic appeal. But here we will discuss about powder aluminum coating. What does it mean and how it is advantageous for your aluminum extrusions?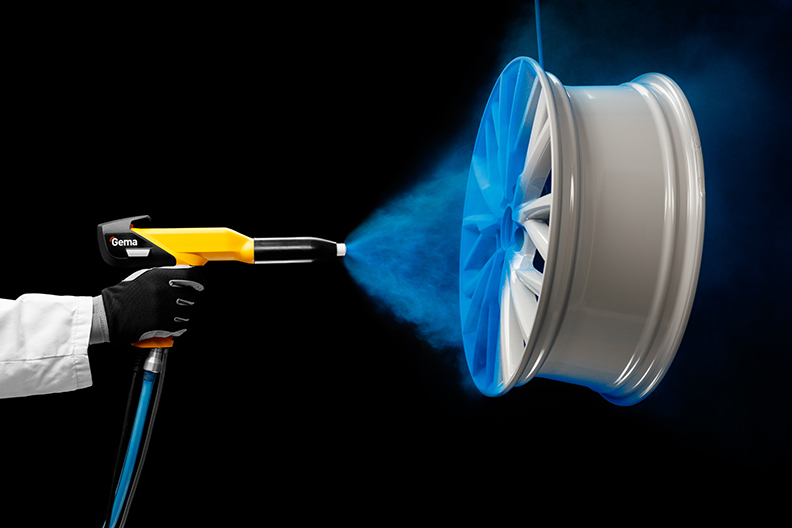 Moreover, you can also get some important steps to prepare aluminum for powder coating. How you can do it at home and some problems while coating aluminum by powder?
What does powder coating mean?
The powder aluminum coating means that you coat your metal workpiece with a special powder. Nowadays it has become a very popular process to secure your aluminum parts and components. In this process, you can add finishing to your aluminum extrusion according to the needs of its medium.
Basically, by using this process you add a special paint on the surface of your aluminum extrusions. Moreover, this special paint comes in the form of powder. The object on which you have to apply this powder must be electrostatically charged.
Moreover, you have not to use any type of solvent for completing the powder aluminum coating. But before powder coating, for the best adhesion of the paint, you have to properly treat the whole surface. So that there should not be any kind of issue after the coating process.
Actually, this process of coating is only appropriate for all of your metal parts.
How to prepare aluminum for powder coating?
In fact, you do some pretreatments in other processes of finishing your metal pieces for better painting or anodizing results. Similarly, in this process of powder aluminum coating, you also have to do some vital treatments for better finishing solutions.
Furthermore, there are generally 6 initial processes to ideally prepare the aluminum for powder coating.
Such as,
The surface cleaning;
The solvent cleaning;
Hand and power tool cleaning;
Sweep blasting;
Phosphate treatment;
Aqueous Alkaline cleaning.
The surface cleaning:
At first you have to make sure that your aluminum parts are totally clean. For example, you have to make sure that all type of
grease;
dust;
and several other particles;
have perfectly removed in order to do proper adhesion. Basically, the cleaner your aluminum part is, the better and more durable the powder aluminum coating layer will be.
The solvent cleaning:
In this process of cleaning the aluminum part, you have to clean by using conventional cleaning solvents. Generally, you can use,
high-flash naphtha
mineral spirits, etc.
Because they are best to remove grease and oil from the aluminum components for ideal results of powder coating. For perfect cleaning, you should always use appropriate brushes or rags to wipe parts perfectly.
Further, you should strictly clean these brushes or rags. Because remaining dirt or oil in these brushes have chances to transfer back to the aluminum part. You can clean all these parts with the help of ultrasonic baths of solvents.
And after this bath rinse them thoroughly in hot water. After rinsing, dry all these parts before the next process.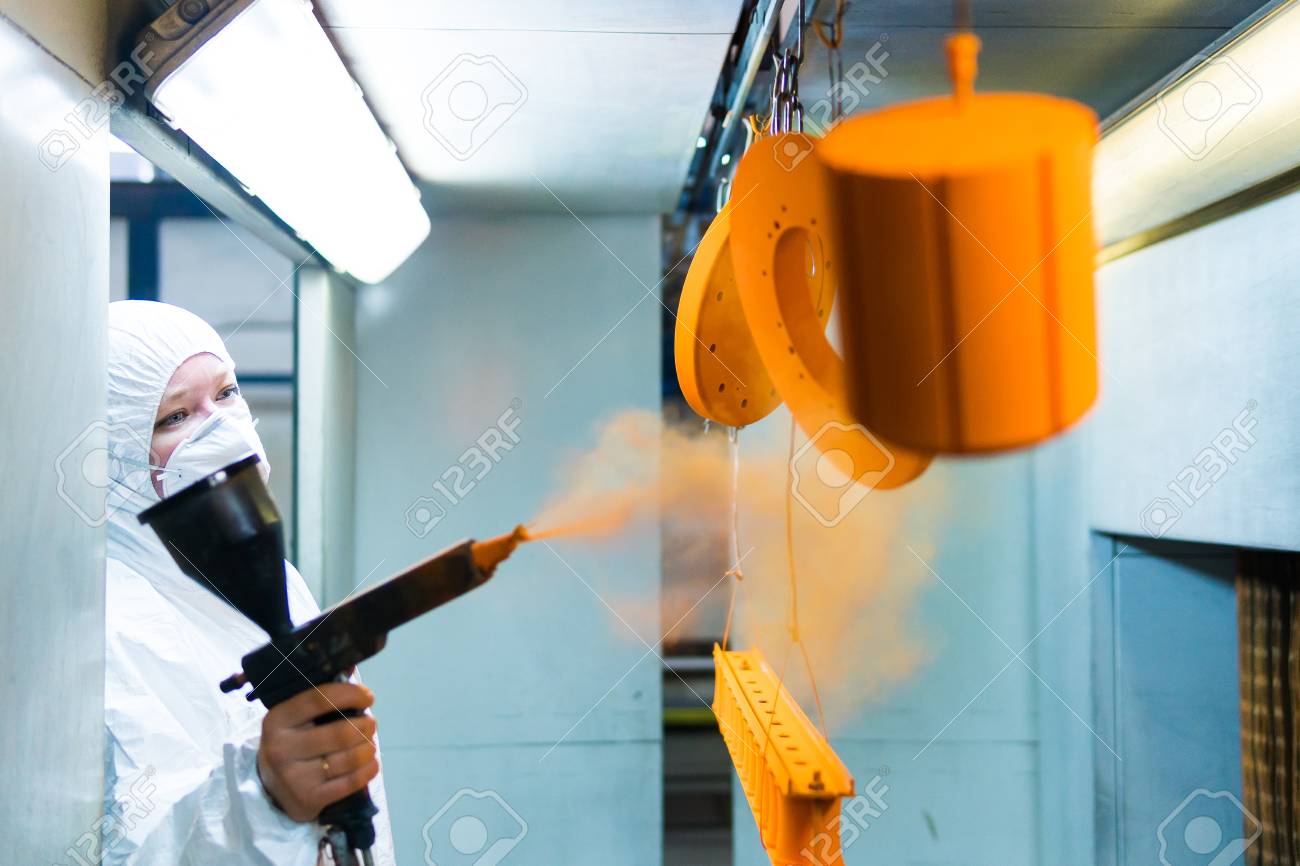 Hand and power tool cleaning:
You can also clean light deposits of aluminum by using power tool and hands.
Sweep blasting:
The brush blasting or abrasive sweep actually uses the movement of rapid nozzle. Moreover, this rapid movement has ability to roughen the aluminum surface. Hence, it can make the aluminum part ready for powder coating.
Phosphate treatment:
In this process, you actually convert the aluminum surface to a crystalline phosphate coating of proper texture. This process has done to inhibit corrosion for durability and adherence of the powder aluminum coating.
You can apply this process with the help of spray, soft bristle brush application or with the help of immersion. Moreover, after 3 to 6 minutes, you should wash the whole surface with simple clean water. Leave it for a while to dry it completely before applying the powder aluminum coating.
Aqueous Alkaline cleaning:
Actually, the solution of alkaline contains 2 to 5 % sodium compounds. Further, it also has a very small addition of,
chelating;
emulsifying;
sequestering agent or may be combination.
You can easily apply this solution by using spray machines or with the help of brushes. If you want its best results, you should keep it in the temperature of 60°C to 85°C. Basically, this temperature is ideal for this process of preparing aluminum for powder coating.
So, after cleaning with the solvent of Alkaline, you have to wash the aluminum part deeply by hot water. Let dry it properly. But for better results, you should use heated drying in order to best removal of water.
Hence, all the above methods are necessary to prepare aluminum components for aluminum powder coating.
What is the powder coating process?
The whole process of coating the powder to your aluminum extrusions is as follow;
1st step:
As we have already described that before starting the process of powder aluminum coating, you have to pretreat aluminum surface. It is essential part of this coating process. Because it helps to ensure the ideal adhesion. Further, the powder coat will not flake and it will be extra durable.
2nd step:
In this step, your selected technician will spray the powder with the help of electrostatic spray gun. But for accurate powder coating, first the technician has to make sure that aluminum part must have the positive charge. Actually, this positive charge helps to make the powder bond with the extrusion of electrically-grounded.
3rd step:
In the 3rd step, your technician will put the aluminum extrusion inside the big curing oven. This oven actually will bake the aluminum component till you get a uniformly-melted coating.
4th and final step:
In this final step, the technician removes the baking extrusion in order to cool it completely. So, after cooling the aluminum part, you can easily get a very smooth and hardened powder coating.
What are powder coating aluminum problems?
As this latest powder aluminum powder method has lots of benefits, like,
It has ability to give you lots of charming and bright colors options;
More reliable and environment-friendly than anodizing or liquid paint;
It has strong bond and can't peel or chip easily and many more.
But this method of coating also can create some problems for your aluminum extrusions.
Generally, there are 5 most common problems which can create problems for you. Moreover, you will have to face all these general issues, if you use polyester powder coat. These 5 common problems are:
Skinny Corrosion
Inclusions or orange peel
Chalking
Failure of the aluminum coating in order to adhere
Unstable color match.
Does powder coating weaken aluminum?
When you are making your aluminum extrusions safe by using powder aluminum coating, you may think,
is it safe for your aluminum parts?
can powder coating weaken your aluminum components?
So, we are here to explain you. In fact, there is no harmful effects of this method to your aluminum or any other metal alloy. In this method, technicians actually use the curing temperature around 177 - 190 C (350 - 375 F). Hence, this temperature has no side effect on the metals.
Conclusion:
The powder coating process is highly advantageous in comparison to anodizing. Because it gives you a vast range of colors selection. Moreover, when we compare it to oil paint, we find it safer. Because, the waste powder is not hazardous like the wet paint.
Further, you can also collect this waste powder and can reuse it. So, this coating will be an ideal choice for you, if you want extra unique textures with some bright colors.