Sheet Metal Prototyping
With the development of the processing industry, sheet metal prototyping products are almost everywhere in our daily life. Laser processing is a process in sheet metal processing. Sheet metal processing includes laser cutting, CNC bending, mold forming, welding, riveting, grinding, wire drawing and other processes.
Laser cutting technology is widely used in the processing of metal and non-metal materials, which can greatly reduce the processing time, reduce the processing cost, improve the quality of the workpiece. Machining of micro holes. Second, the laser can cut almost all materials, including the two-dimensional or three-dimensional cutting of thin metal plates. Finally, laser processing does not require a tool, it is non-contact processing, and there is no mechanical deformation.
Therefore, laser cutting technology with high efficiency, high energy, and high flexibility is the only choice in the sheet metal processing industry in terms of accuracy, speed, and efficiency. Some traditional difficult-to-cut or low-quality plates can be solved after laser cutting, especially for some carbon steel plates. Laser cutting has an unshakable position.

NC bending is to use the equipped mold (universal or special mold) to bend the metal sheet in the cold state into various geometric cross-sections. It is widely used in the bending of plates in the industries of automobiles, aircraft manufacturing, light industry, shipbuilding, containers, elevators, railway vehicles, and other industries. The bending machine is divided into two types: ordinary bending machine and CNC bending machine. Due to high accuracy requirements and irregular bending shapes, sheet metal bending of communication equipment is generally bent by CNC bending machines. The basic principle is to use the bending knife (upper die), V-groove (lower Die) to bend and form sheet metal parts.
For sheet metal parts, Essai can provide manufacturing and assembly services for sheet metal parts during the prototyping phase and in small series production. Our advanced sheet metal processing facilities include metal forming, laser cutting/stamping, CNC machining, welding and finishing units to support the prototype and production of high-quality sheet metal enclosures and housings for dental, medical applications, electronics, lighting covers, Chassis cabinets, consumer products, and other applications.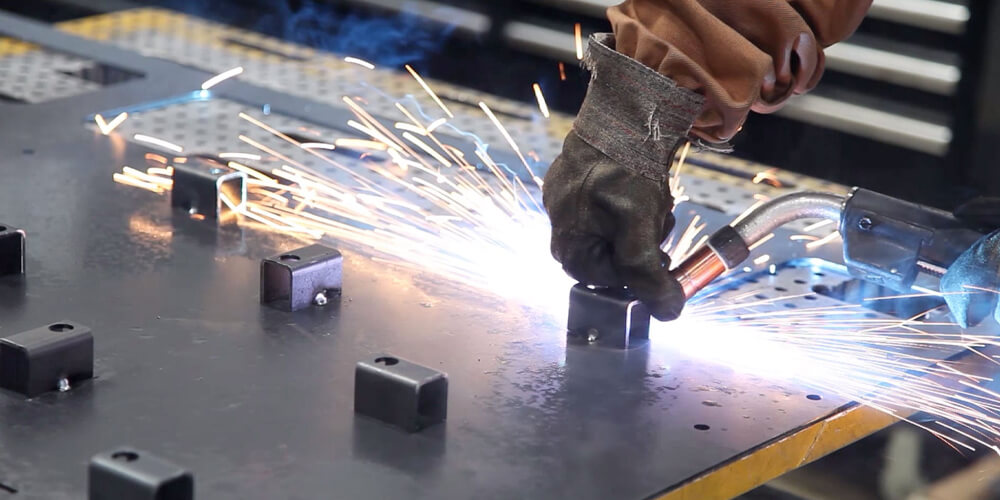 Our sheet metal processing includes a variety of material options, such as carbon steel, spring steel, stainless steel, copper, aluminum and brass, etc. At the same time, we provide various plating, powder coating, spray painting and screen printing options to make sheet metal with The finishing touch.
If your product type is small in quantity, high in demand and short in delivery time, please choose sheet metal, because sheet metal does not require a mold, you can start processing production directly, the fastest delivery can be 3 days, we have no quantity limit, as long as you trust us, we can give you the best service, and we can produce high-precision parts in small and large quantities.
Essai likes to continuously sculpt my own products, constantly improve my craft, and enjoy the process of sublimating the products in my hands:
Pursue perfection and ultimate, increase 99% to 99.99%.
For all order, we will Strictly guarantee product quality and delivery time.
We can respond to you for 24 hours.
Thickness: 0.1~40mm, depends on your products.
High Precision: 0.05mm.
Surface treatment: Powder coating, Anodizing, etc. Depending on your request.
Service: Engineering, Laser cutting, Bending, Punching, Metal forming, Welding, Grinding, Polishing, Assembly, etc.
Aluminum / Brass / Carbon steel / Cold roll steel / Hot roll steel / Stainless steel / SECC / SGCC / SPCC / SPHC.