5 Custom Profile Extrusion Service Tips for Best Extrusion Results
2020-12-27
11 Best Plastic Extrusion Shapes Ideas
The extrusion process actually can convert a plastic material or an aluminum alloy in some specific shapes. So that these shapes can meet all your part plans and specifications. Subsequently, in custom profile extrusion, manufacturers insert the material of plastic or aluminum inside a cylinder.
In the next step, this material has pressed with the help of an extrusion die in order to create the final shape. But to obtain products according to your target characteristics, it is very important to control the temperature during complete process.
Moreover, a good custom service should always pay a good attention to supply you the products which have perfect,
dimensional tolerances;
surface condition;
Mechanical resistance and all other necessary configurations.
In this article, we will discuss about plastic profile extrusion. Further, kinds of plastic extrusion shape which you can get by your custom plastic extrusion service.
What is a plastic profile extrusion?
Basically, profile extrusion is the process to produce continuous plastic shapes by using several different plastic materials. Moreover, in these products sheet and films are not included. Actually, you can easily get,
pipe;
decorative molding;
drinking straws;
window trimming;
eavestroughing and much more.
In the basic process of profile extrusion, molten polymer has to force by a metal die to create desire shapes. You can easily get the shapes of your own design configurations which will better suit to all your needs.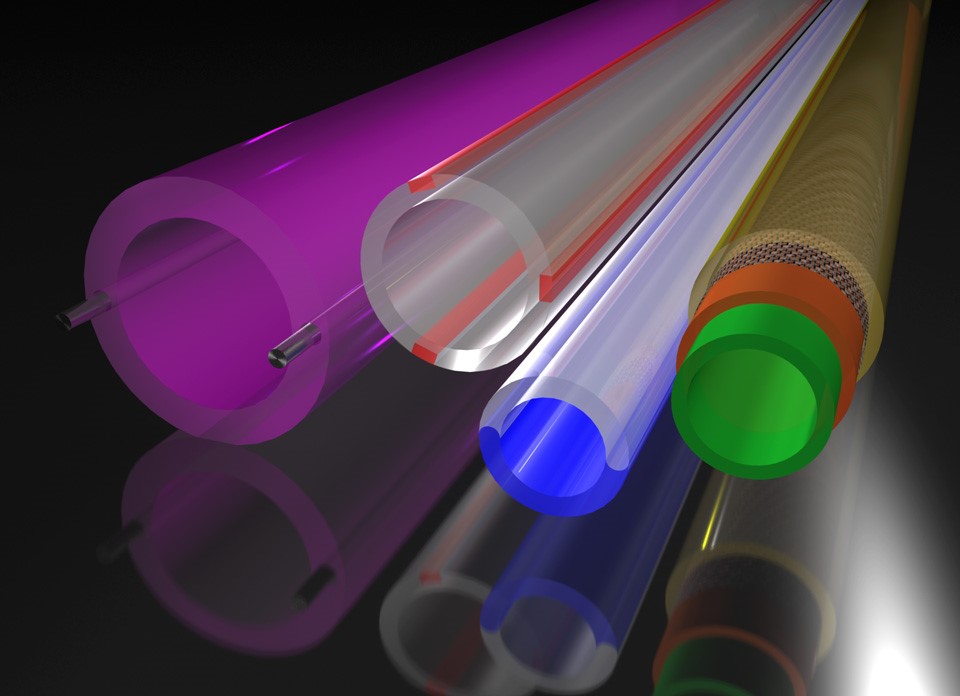 What is a plastic custom profile extrusion?
In fact, the plastic custom profile extrusion, you can get continuous shape of your custom designs. You can get your custom designs in which sizes you prefer for your mass production. Furthermore, the product sizes can range from 0.25" wide and .0005" thick to 12" wide and 4" thick.
Actually, these extrusion parts are not injection-molded part or sheet products. But these are custom shapes which are limited according to the available materials.
Moreover, your custom services can produce components by using blueprint. As well as they can also duplicate an already existing prototype or extruded part. They always provide you best custom-design products in order to meet all your demands and needs.
11 Most popular kinds of plastic extrusion shapes
Today designers at custom profile extrusion services have introduced huge variety of profiles of plastic products. These design profiles are very useful in several applications. So, you can select the designs according to your choices or needs. Such as,
Angle moldings;
Cove molding;
Cap molding;
U-channel moldings;
Corner channel moldings;
Tee molding;
Decorative trims;
Non-standard cut;
Standard cut;
High-tolerance secondary cut;
Inline cut.
Best plastic raw materials useful in custom profile extrusion
You can get best plastic extruded products of the above popular kinds of shapes by your custom extrusion service. But for this purpose, you should always prefer to use good raw material for getting good quality production. Moreover, these best plastic raw materials are,
LDPE;
PETG;
LLDPE;
HDPE;
ABS;
Flexible PVC;
Polystyrene
HIPS
TPE and so on.
7 ideal applications of plastic custom profile extrusion
Nowadays it has become very necessary for the designers of custom profile extrusion to create broad variety of products. Because these plastic products extremely serve a large number of industries and applications.
Their modern uses and ideal applications are as follows,
Marine;
Lighting;
Refrigeration;
Construction;
Power management;
Recreational vehicles;
Upholstery and furniture and many more.
How does custom profile extrusion work?
Basically, manufacturers need a lot of necessary equipment with some very special profile extrusion. Because it is very essential to complete the extrusion process with high accuracy.
Further, for better understanding, we have divided the whole process in 3 stages. It will actually help you to deeply understand that, how does custom profile extrusion work? So, these helpful stages are,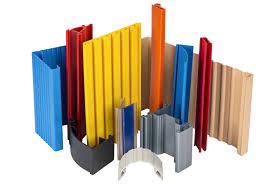 Stage # 1:
In the first stage, manufacturers feed the raw material, like, pellet or powder inside the machine extruder.
Stage # 2:
In this extruder, the material constantly conveys to the forward direction from the rotating screw. This rotating screw has placed into the heating barrel which keeps the material soft by heat and friction.
Stage # 3
In the next step, this molten metal reaches in the die, where it gets the specific shape. Further, die throw it in the cool water which helps to solidify the product.
Stage # 4:
At this point, it straight conveys to the rollers. Because this roller pulls all the soft and extra plastic from the die. Basically, die is a special kind of metal plate and has placed at the end of extruder along with the section. In this section cut, the product gets its final cross-section with the help of rollers.
Kinds of process manufacturers perform in custom profile extrusion
In fact, there are many other valuable processes which a good custom service performs during the custom profile extrusion.
So, we are here to give you helpful information about these extrusion processes.
Cross Heading:
Actually, this process is extremely helpful to perform custom operations in order to get some individual needs.
Embossing:
This is a very unique and particular process. Because it helps to upraise the final texture of your custom designs. Actually, it can create some very special designs on your plastic extrusion.
Tri-Extrusion and Dual-Durometer:
This process is very helpful to add several materials in your single extrusion process.
Capstock:
Generally, it is very special kind of resin. Because it can help to protect anything from windows and decks to golf carts and pools.
Miter Cutting:
Basically, a miter cut is a particular type of angled cut on the top of two structures. Moreover, it allows joining together and makes a miter joint or corner.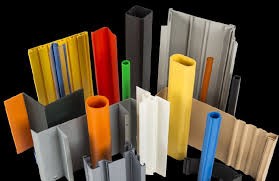 Tips which your custom profile extrusion service must follow
Here are some helpful tips that your custom profile extrusion service should follow to avoid several problems. Furthermore, they can also get good results to apply these useful tips.
These are:
Tip # 1: Regulate feed throat temperature:
Always regulate feed throat temperature because it improves the processing of solid materials.
Tip # 2: maintain a stable regrind form:
It is very important to maintain the consistent shape because it helps to promote mass density.
Moreover, it also improves the flow in feed hopper. There are many profile extrusion services; the most important thing is too how to choose a reliable company for your next extrusion process? You need a professional extrusion company with contemporary tools and skills.