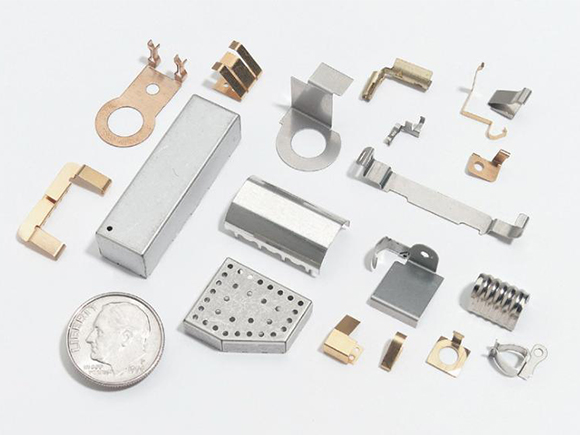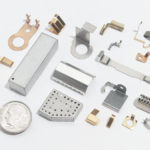 Precision Metal Stamping Parts Processing Manufacturer
Laser Metal Cutting
Sheet Metal Punching & Stamping
Fastener Standing & Insertion
Metal Sheet folding, bending and deforming
CNC Lathing & Machining
When you need OEM sheet metal processing with high precision, please ask us for help. Essai offers you high quality OEM sheet metals in a variety of industries.
The factory specializes in the production of stamping parts, metal stamping parts, metal stamping parts, precision stamping parts, stamping products. And we provide OEM drawings and sample processing services.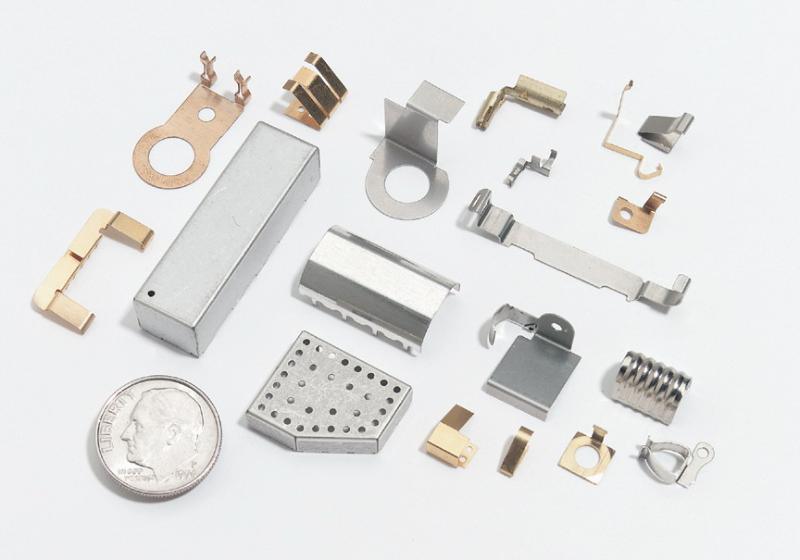 We are a comprehensive production enterprise integrating hardware mold design, hardware mold manufacturing, hardware product processing, surface treatment, product sales, and service. The factory specializes in producing all kinds of metal stamping parts, precision springs, metal hoses, lathe parts, screws and other small hardware accessories.
The company has been devoted to the research and development of stamping technology and mold design and manufacturing process of various precision hardware products.
Technological process:
Customer samples and drawings-CAD, PORE design and development-mold manufacturing-blanking-single punch / continuous die stamping-spot welding, butt welding, riveting-nickel plating, Fuel injection, baking paint --- detection, testing, and assembly --- packaging --- distribution.
Mainly stamping all kinds of stainless steel, manganese steel, tinplate, aluminum, brass, phosphor copper, cold-rolled plate, hot rolled plate, galvanized plate, electrolytic plate, and other metal products, and provide various surface treatments such as electroplating (galvanized, Nickel plating, tin plating, silver plating, chrome plating), electrophoresis, powder spraying, baking paint, sandblasting, wire drawing, anode, polishing, passivation, silkscreen, laser, etc.
The size range of products that the company can process at present: thickness 0.1mm-6mm, length/width 1mm-600mm.
Tolerance accuracy: +/- 0.01mm.
Customizable products mainly involve:
1. Electronic and electrical hardware accessories: switches, plugs, sockets, shrapnel, terminals, inserts, connecting pieces, contact pieces, heat sinks (devices), shielding covers, power boxes, chassis, housings, panels, decorative parts, brackets, Headphone steel band, speaker stand, U cup, basin stand, cover, etc.
2. Lighting hardware accessories: LED lamp radiator, lampshade, lamp bracket, fixing frame, buckle, shrapnel, lamp holder, lamp cup, lamp post, lamp pole, lamp head, lamp panel, lamp arm, etc.
3. Machine tool hardware accessories: printing machine accessories, bearing base, valve handle, gasket washer, shockproof box, support plate, counterweight iron, etc.
4. Other hardware accessories: auto parts hardware, toy hardware, luggage hardware, lock hardware, furniture hardware, construction hardware, transportation hardware, general hardware, hardware crafts, hardware accessories, clothing hardware, footwear hardware, handbag hardware, etc.
5. Precision springs, metal hoses, lathe parts, screws, etc.
The company officially passed ISO9001: 2008 international quality management system and SGS factory field certification. All products comply with ROHS requirements. At the same time, advanced testing equipment such as secondary element, projector, salt spray tester, film thickness tester, and hardness tester is introduced. It provides a strong guarantee for the quality of our products. The company's OEM / ODM customized product orders account for more than 90% and have long-term cooperation with Germany's Sennheiser, Britain's Thorne Lighting, Austria's Tridonic, as well as many well-known domestic lighting and electronic appliances companies. Products are exported to Germany, Austria, Britain, the United States, Australia, Canada, and other countries and regions.
The company has always been adhering to the business philosophy of "integrity-based, mutual benefit, good quality, sustainable management". The quality policy of "quality first, customer satisfaction, continuous improvement". Constantly improving its technical level and management level, and improving quality management. To provide customers with value-added products and services!
| | | | |
| --- | --- | --- | --- |
| Application industry: | Comprehensive stamping parts | Process classification:: | Forming process |
| certified product: | ISO9001-2008; SGS | One-stop service: | Product auxiliary design, rapid proofing, mold design and manufacturing, high-speed precision stamping, secondary processing, assembly inspection, customized packaging, home delivery |
| Application industry | Electronic appliances, lighting, machinery, toys, furniture, automobiles, general hardware, etc. | Material: | Cold rolled plate, domestic stainless steel, imported stainless steel, aluminum, copper, tinplate, electrolytic plate, etc. |
| Surface treatment: | Electroplating, polishing, baking paint, screen printing, sandblasting, anodizing, etc. | Secondary processing: | Drilling, tapping, riveting, CNC cutting, welding, assembly, etc. |
| size: | According to the drawings provided by the customer, the drawings and samples are processed | | |
Don't know enough?
Welcome to contact us And Start Your Business Now!



Address
Office: No.72-6, huanguan South Road,Longhua New District Shenzhen, 518110 China
Factory: No.333 Xiangmang West Road Qingxi Town,Dongguang ,China