How to understand the basics of plastic molds
2020-03-23
The plastic mold includes a cavity with a variable cavity composed of a cavity combination substrate, a cavity component, and a cavity combination card. A convex die with a variable core composed of a side-section composite plate. Plastic mold processing plays an important role in the release of new industrial products. Today Jiehui Chuangxiaobian will take you to understand some basic knowledge of plastic molds.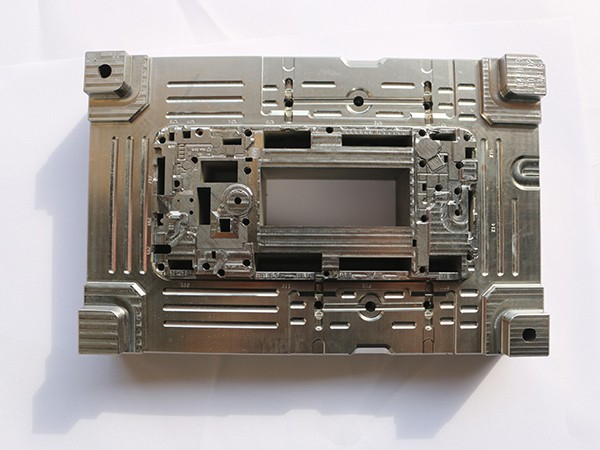 1. Synthetic resin is the main component of plastic, and its content in plastic is generally 40% to 100%. Because the content is large, and the nature of the resin often determines the nature of plastic, people often regard resin as a synonym for plastic. For example, polyvinyl chloride resin and polyvinyl chloride plastic, phenolic resin and phenolic plastic are mixed. In fact, resin and plastic are two different concepts. Resin is an unprocessed virgin polymer that is not only used to make plastics, but also a raw material for coatings, adhesives, and synthetic fibers. In addition to a very small proportion of plastics containing 100% resin, most plastics, in addition to the main component resin, need to add other substances.
2. Filler Filler is also called filler, which can improve the strength and heat resistance of plastics and reduce costs. For example, adding wood powder to phenolic resin can greatly reduce the cost, making phenolic plastic one of the cheap plastics, and at the same time, it can significantly improve the mechanical strength. Fillers can be divided into two types: organic fillers and inorganic fillers, the former such as wood flour, rags, paper and various fabric fibers, and the latter such as glass fiber, diatomite, asbestos, carbon black and the like.
3. weekmaker weekmaker kan plastisiteit en sagtheid van plastiek verhoog, broosheid verminder en plastiek maklik verwerk. Weekmakers is oor die algemeen hoogkokende organiese verbindings wat mengbaar is met harse, nie-giftig, reukloos en stabiel is vir lig en hitte. Ftalate word algemeen gebruik. Byvoorbeeld, as u meer plastifiseerders byvoeg, kan sagte polivinielchloriedplastieke verkry word. Indien geen of minder weekmakers bygevoeg word (dosis <10%), kan vaste polivinielchloried plastiek verkry word. .
4. Stabilisators Om te voorkom dat sintetiese harse ontbind en vernietig word deur lig en hitte tydens verwerking en gebruik, en om die lewensduur te verleng, moet stabiliseerders by plastiek gevoeg word. Stearaat en epoksiehars word gereeld gebruik.
5. Kleurmiddels Kleurmiddels kan plastiek van verskillende helder en pragtige kleure maak. Organiese kleurstowwe en anorganiese pigmente word algemeen as kleurmiddels gebruik.
6. Smeermiddel Die smeermiddel se funksie is om te voorkom dat die plastiek tydens die vorm aan die metaalvorm kleef, en terselfdertyd die oppervlak van die plastiek glad en mooi maak. Smeermiddels wat algemeen gebruik word, is steariensuur en kalsium- en magnesiumsoute. Benewens bogenoemde bymiddels, kan vlamvertragers, skuimmiddels, antistatiese middels, ens. By die plastiek gevoeg word.