Vinnige CNC-bewerking
Vinnige CNC-bewerking
CNC machining is a new type of machining technology. The main job is to compile machining programs, that is, to turn manual work into computer programming. Of course, you need to have experience in manual processing. General CNC machining usually refers to precision machining, CNC machining lathes, CNC machining milling machines, CNC machining boring and milling machines, etc.

We use the latest software programs, advanced CNC machine tools, modern measuring equipment and skilled technicians, competitive quotations, fast delivery, and excellent quality. Essai has been widely recognized by customers worldwide.
Production Capacity:
Essai can process workpieces ranging in size from a few millimeters to complex components such as automotive dashboards. There are always a variety of stocks of plastics and metal blanks, such as Aluminum, stainless steel, carbon steel, PC, ABS, POM ... and so on, to meet many customer needs. If needed, we can also quickly purchase more exotic materials for special projects. Most Essai prototypes are produced by CNC, so they ensure accuracy equal to or better than injection molding and allow customers to bring their own materials to make their prototypes.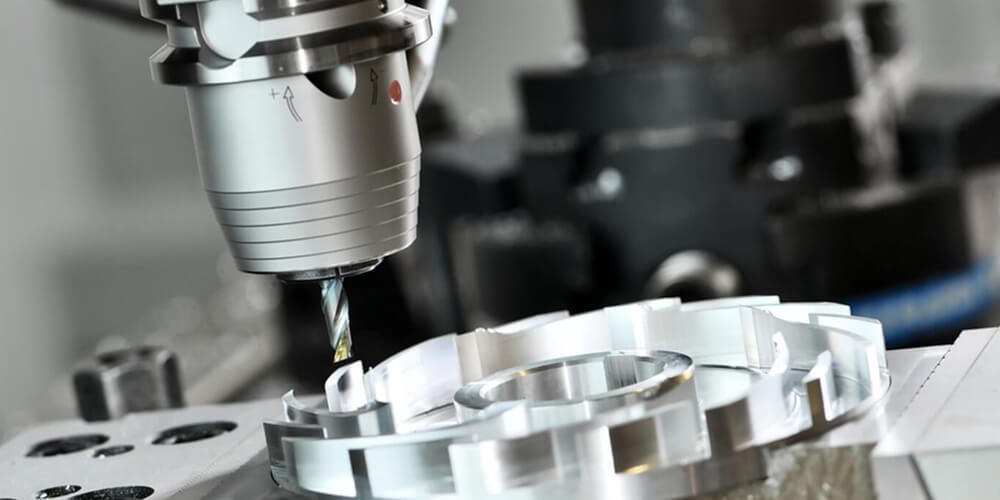 At the same time, Essai can also provide customers with related post-treatment and surface treatment services, such as dusting and oxidation. Our metal CNC machining capabilities can produce various types of parts with different sizes for many industries, including automotive, aerospace, marine, construction, scientific, medical, etc. With the latest CAD / CAM software and experience in processing most metals, we are able to produce high-precision parts in small and large quantities. We can also provide polishing services including polishing, chrome plating, gold plating, spray powder coating, hot-dip and anodizing.
Before starting to manufacture any components, our dedicated account managers and project engineers will discuss the required performance of prototype parts with customers to ensure that only the most suitable materials, processes, production, processing, and transportation methods are used; if your product quantity is not large, The time is short, and high-end requirements, please choose this processing technology-CNC Machining, choose us Essai, we will give you professional services from your inquiry.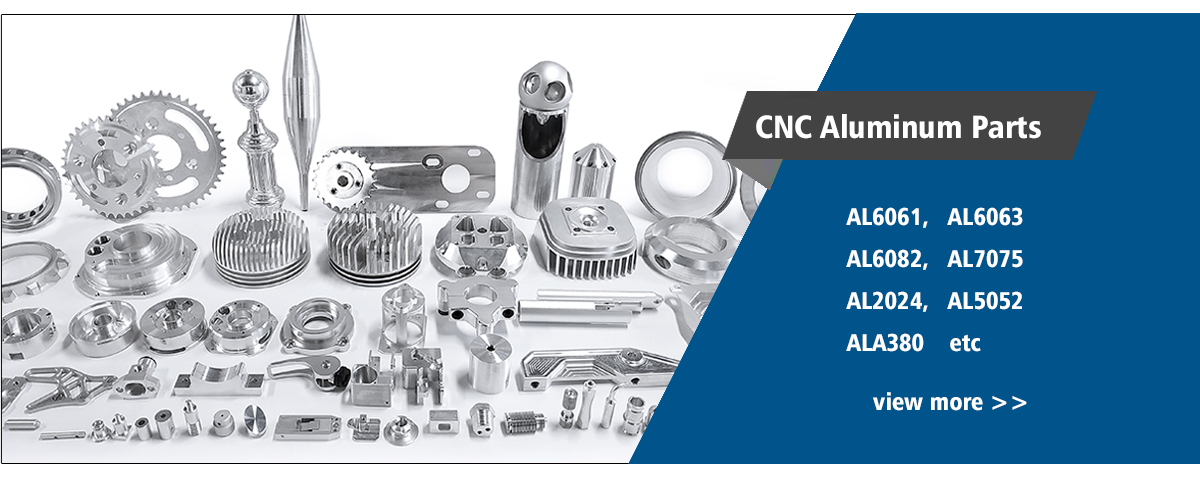 Advantages of the CNC machining:
Significantly reduce the number of tooling, complex parts do not require complex tooling. If you want to change the shape and size of the part. You only need to modify the part processing program. This is suitable for the development and modification of new products.
Die verwerkingskwaliteit is stabiel, die verwerkingsakkuraatheid is hoog en die herhaalbaarheid is hoog. Dit voldoen aan die verwerkingsvereistes van die vliegtuig.
In die geval van multi-variëteit en klein bondelproduksie is die produksiedoeltreffendheid hoog. Dit kan die tyd vir produksievoorbereiding, aanpassing van masjiengereedskap en prosesinspeksie verminder. En verminder die snytyd as gevolg van die optimale snybedrag.
Multi-koördinaat skakel is moontlik. Dit kan ingewikkelde profiele verwerk wat moeilik is om met konvensionele metodes te verwerk. En kan selfs sommige onopsienbare verwerkingsonderdele verwerk.
Wanneer die onderdele bewerk word, hoef u gewoonlik net die NC-program te verander, wat die voorbereidingstyd van die produksie kan bespaar.
The machine tool itself has high precision and rigidity. It can choose favorable processing volume and high productivity (generally 3 to 5 times that of ordinary machine tools).
High degree of machine tool automation can reduce labor intensity.
Disadvantages of CNC machining:
Machine tool equipment is expensive and requires a high level of maintenance personnel.
But its processing route is not easy to control and is not as intuitive as ordinary machine tools.
It has higher requirements for the quality of operators and higher technical requirements for maintenance personnel.
Processing manufacturers who focus on the precision industry for several years and technical engineers have more than 10 years of operating experience. Under the operation of Essai professional etching technical engineers, the product quality is higher, the cross-linking attenuation, and the degree of deformation can be controlled.
The raw materials are made of good raw materials, which have stable performance and long service life, reduce the defect rate of parts, and have many types of products and complete specifications. From the production to the out of the warehouse, there are strict detection systems, which always maintain efficient operation and good precision. Quality is guaranteed, and cooperative customers are located in many regions.
The company has multiple CNC lathes, machining centers, centerless grinding, automatic lathes to process various high-precision metal shaft parts. It can perform various surface treatments according to customer requirements, such as chemical nickel plating, various zinc plating, oxidation, chromium heat treatment The processing size is up to φ35mm, the length is 2000mm, and the processing accuracy is up to ± 0.004mm.
Equipped with professional product customer service staff to assist customers in choosing products suitable for their machinery. The company has perfect after-sales service, and is well received by the new and old customers; we are dedicated to providing our customers with efficient and stable transmission products and professional technical services.
Main Equipment:
CNC Machining Center (CNC milling, CNC turning), CNC Lathe, etc.
Lasersnymasjiene, boormasjiene, ens.
Buigmasjiene, stempelmasjiene, ponsmasjiene, sweismasjiene, ens.
Buislasersnymasjiene, Robert-sweiser, ens.
Voltooi:
Warmgalvaniseerde, koudgalvaniseerde, sinkplatering-kleur, poeierlaag, ens.
Sandstraal, anodisering van kleur, verswarting, poleer en borsel, ens.
Tekeninge:
Step, Stp, Igs, X_T, Cad, Pdf, Dwg, Dxf of monsters.
You can use all kinds of matel and plastic raw material, usually we use as below:
Carbon steel / cold rolled sheet / hot rolled sheet / spcc.
Stainless steel (201, 304, 316).
Aluminium steel (5052, 6061, 7075).
Brass / plactic / copper, etc.
Rapid CNC Machining Capabilities as follows:

Applications
Machine components
Medica devices
Security components
Valve devices
Consumer components
Electronic housings
Furniture components
Motor housings
Smart lock components
Fittings / Contectings
Lighting components
Furniture components
Industry field
Medical
Aerospace
Security &Protection
Industrial
Consumer
Packaging
LED Lighting
Architectural
Electronic
Household appliances
Furniture
Office appliances
Telecom
Military
Agricultural
Automobile
Production Volume
Prototype
Low Volume
Small quantity
Mass production
Metal material
Aluminum
Carbon Steel
Bronze
Stainless steel
Copper
Alloy Steels
Brass
Iron
Plastic material
ABS
PVC
PP
PE
PC
PBT
POM
PEEK
PVC
PSU
PMMA
Nylon
Part Surface
Mirror Polish
Anodizing
Plated
Passivation
Painting
Electrophoretic coating
Powder coating
Non- stick debron coating
Industry standard
ISO 9001-2008
TS16949
Toerusting
5X 400X400mm high speed CNC / FANUC
2X 500X500MM high speed CNC / MORI SEIKI,
1X 600x600MM high speed CNC/MAKINO
20X 500X500mm high speed CNC/ Taiwan TAIKAN
5X 600X600mm high speed CNC /Taiwan TAIKAN
3X 800X800mm high speed CNC /Taiwan TAIKAN
Advantages
Shorter delivery time
Professional team
Competitive price
Good communication
Tight tolerance
Good quality control
File format
2D format
3D format
DWG
STEP
PDF
IGES
DXF
X_T
Packaging
Bubble
K-K carton / wood case
PE Foam
woodex /Plastic pallet
Lead time
Normally 2-4 weeks
But some of them depend on the quantites request.
Shipping
By air
By express (DHL,UPS, FedEX)
By sea