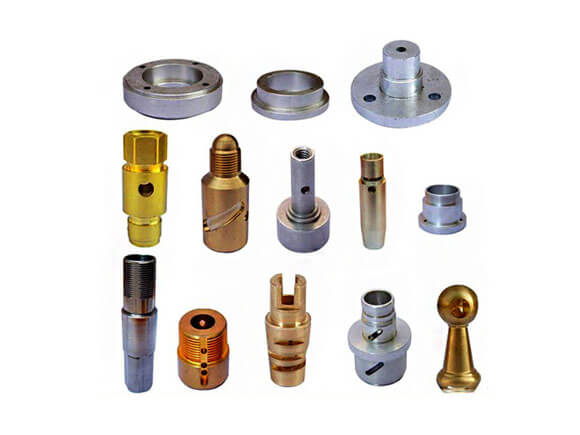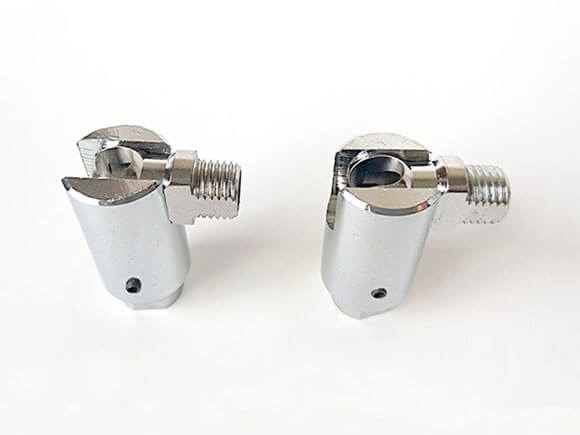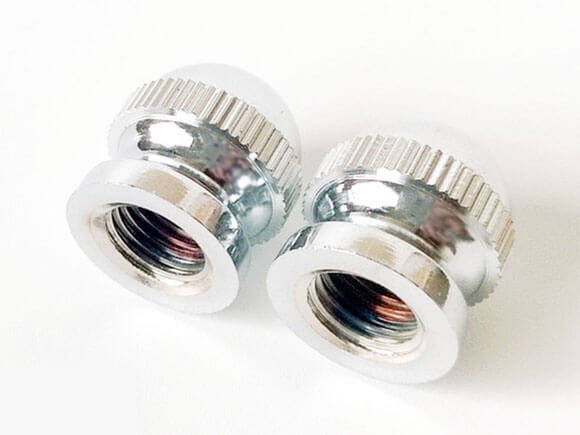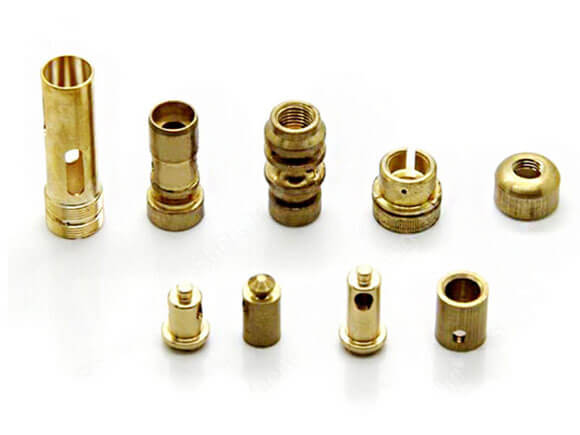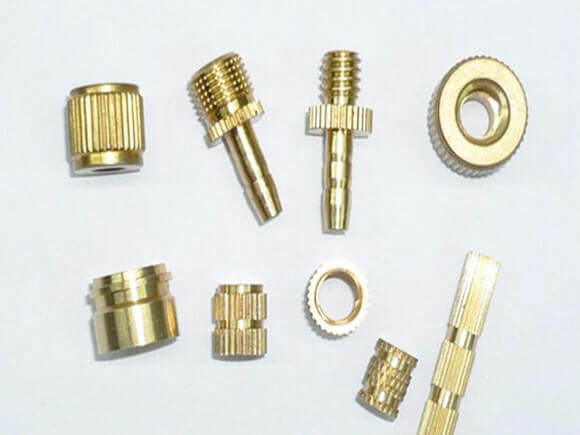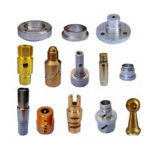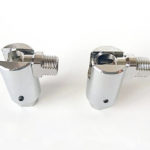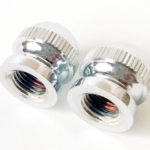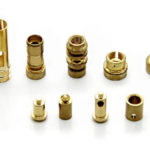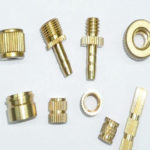 Custom CNC Milling Parts New Design Precision Metal Pengeksport
Gunakan keselamatan pintar
Kebolehulangan yang konsisten
Pemesinan CNC tanpa henti
Pengaturcaraan lantai kedai yang fleksibel
Pengilangan CNC pintar untuk produktiviti maksimum
Apabila anda memerlukan pengilangan CNC dengan ketepatan tinggi, minta bantuan kami. Essai menawarkan kilang CNC berkualiti tinggi dalam pelbagai industri.
Bahagian pengilangan CNC adalah proses memotong dan menggerudi bahan (seperti kayu atau logam). Mesin penggilingan, tanpa mengira ia dikendalikan secara manual atau melalui CNC, menggunakan alat silinder berputar yang disebut pemotong penggilingan. Ini dipegang dalam gelendong dan dapat bervariasi dalam bentuk dan ukuran.
Perbezaan utama antara mesin penggilingan dan mesin penggerudi lain adalah keupayaan untuk memotong dalam sudut yang berbeza dan bergerak di sepanjang paksi yang berbeza. Atas sebab ini, terdapat beberapa jenis mesin penggilingan, yang ditentukan oleh bilangan paksi pergerakan:
Mesin penggilingan 2 paksi dapat memotong lubang dan slot pada paksi-x dan z. Dengan kata lain, mesin ini hanya akan memotong secara menegak dan melintang (tetapi hanya dalam satu arah).
3-axis milling machines add the y-axis. This is the most common variety of milling machines. You can cut vertically and in any direction, but an object like a sphere will need to be done one half at a time. This is because, even with three axes, it's not possible to cut from below.
4-axis milling machines are more complex because they add the ability to rotate the x-axis, similar to a lathe.
5-axis milling machines incorporate rotation in both the x- and y-axes. This is the most complete milling machine you can have. It allows you to shape bones, aerospace structures, car models, medical products, and pretty much anything else you can imagine.
CNC milling machines can have any number of axes (2 to 5) but are operated through a computer. No manual operation required.

Types of CNC Milling Parts
Now we know that a CNC milling machine is any milling machine controlled through a computer. Yet, apart from axis classifications, there are still several types of milling machines, whether manual or CNC:
Kilang menegak: Mesin penggilingan 3 paksi ini terdiri daripada meja, yang berfungsi sebagai permukaan kerja, di bawah lengan, di mana gelendong dipasang. Kedua-dua meja dan lengan dihubungkan ke lajur menegak, dan gelendong berorientasikan menegak. Secara amnya, meja bergerak ke atas dan ke bawah sepanjang paksi-z untuk memotong lengan tetap. Walau bagaimanapun, bagaimana meja dan gelendong saling bergerak antara satu sama lain bergantung pada jenis kilang menegak. Dalam kilang menegak turet, gelendong tidak bergerak dan meja bergerak di sepanjang kedua paksi x dan y. Di kilang menegak tempat tidur, meja hanya dapat bergerak di sepanjang paksi-x, sementara gelendong dapat bergerak sepanjang panjang lengan ke arah paksi-y.
Kilang mendatar: Mesin penggilingan ini serupa dengan kilang menegak, kecuali gelendong berorientasikan secara mendatar dan bukan secara menegak. Walaupun secara amnya dianggap kurang serba boleh daripada kilang menegak, kilang mendatar lebih sesuai untuk kerja yang lebih panjang atau berat. Kilang mendatar sejagat mempunyai kapasiti tambahan untuk memutar meja di sekitar paksi-z (menjadikannya mesin penggilingan 4 paksi).
Kilang lutut: Sebarang jenis kilang di mana meja bergerak ke atas dan ke bawah lajur mengikut lutut yang boleh disesuaikan.
Kelebihan Bahagian Pengilangan CNC
Putaran Cepat: Dengan menggunakan mesin CNC terkini, Essai menghasilkan alat giliran pantas yang sangat tepat secepat 1 hari.
Custom Finishes: Select from a variety of finishes on solid metal and plastic parts, built to precise design specifications.
Material Selection: Choose from over 50 metal and plastic materials. CNC Machining offers a wide variety of certified materials.
Precision: Offers high-precision tolerances ranging from +/-0.001″ – 0.005″, depending on customer specs.
Scalability: CNC Machining is perfect for the production of 1-10,000 parts.

The Benefits of CNC Machining
Whether you use our CNC milling service alone, or in conjunction with our precision laser tracking alignment and laser-guided machining services - as many customers do, you can look forward to the usual range of benefits:
Better machining accuracy than ever – and we'll do it on site.
Save time and money.
A proven solution-focused approach around the clock.
Global responsiveness.
One convenient source for CNC milling and the other engineering services you need.
Decades of expertise – when we action your on-site CNC machining you know you can trust us.
| | |
| --- | --- |
| Type | Broaching, Drilling, Etching / Chemical Machining, Laser Machining, Milling, Other Machining Services, Turning, Wire EDM, Rapid Prototyping |
| Mesin CNC atau Tidak | Pemesinan CNC |
| Bahan | Stainless Steel, brass, aluminum |
| Proses | Menoleh |
| Keupayaan Bahan | Aluminium, Kuningan, Gangsa, Tembaga, Logam Pengeras, Logam Berharga, Keluli Tahan Karat, Aloi Keluli |
| Sample | Available |
| Peralatan | CNC Turning Centres |
| Drawing Format | PDF |
| Perkhidmatan | Customized OEM |
| Rawatan permukaan | Plating |
| Sijil | ISO9001 |
| Pakej | Beg plastik & kadbod; Keperluan pelanggan |

Kelebihan bergantung pada Essai
1. Die casting produk aluminium ditawarkan dengan harga yang kompetitif.
2. Kami pakar dalam komponen aloi logam kecil selama lebih dari 14 dekad sekarang.
3. Kami menggunakan profesional terbaik dan teknik moden untuk membuat aloi pemutus aluminium dan produk lain.
4. Kami menawarkan perkhidmatan dalam pelbagai industri seperti perkakasan, pengkomputeran, penjagaan kesihatan dan automotif.
5. Produk kami dijamin akan memberikan reputasi yang baik dan kami mematuhi standard kualiti yang tinggi.
6. Kami melakukan pengujian produk secara menyeluruh.
7. Lebih daripada satu penyelesaian boleh dilakukan di organisasi kita.
8. Idea dan reka bentuk anda akan diberi definisi baru oleh pakar kami.
1. Smart CNC milling for maximum productivity
On high-volume production runs, parts per hour are all that really counts. For example, to achieve fast cycle times, you need to optimize your high-speed CNC machining processes using intelligent functionality that anticipates and learns. Good support for your applications helps to underscore this even more.
2. Flexible shop floor programming
If you are mass-producing components but need to produce different parts from time to time, you will benefit from the ability to:
Program on the machine.
Create machining cycles for applications such as cutting pockets, grooving, drilling or contouring.
Program measurement cycles.
Set zero points.
Estimate the time of a part program/machining time.
Measure the workpiece or the tool.
3. Non-stop CNC machining
To maximize production you will need intelligent software functions that prevent damage to CNC milling machines and tools and stop you from having to slow down or perhaps even interrupt the production process. Equally important is the ability to carry out intelligent preventive maintenance and get access to good maintenance services and parts. You will probably also want to choose a very reliable CNC with the highest MTBF you can find.
4. Consistent repeatability
To benefit from consistent repeatability and accuracy you will need to be able to calibrate your milling machine from time to time - especially the rotary axis on 5 axis machining - and be capable of doing it yourself.
5. Motors - your key to reliability
Depending on what and how much you produce, your machine will need a motor capable of maximizing output. More importantly still, it will need to keep on running no matter how many hours it operates. To find the right motor for you, you are best off talking to a reputable supplier with an extensive range of proven motors and spindles.
6. Optimize your cycle times using smart automation
Adding robots is a great way of increasing throughput on repetitive machining processes. Cycle times can be further improved by using smart software to streamline robots with your machining center. This could, for instance, allow tending robots to control the machine tool's door and improve productivity by increasing their ingress and egress speeds.
7. Use smart safety
Intelligent safety features supported by some CNCs make it possible to operate a machine tool with the door open or a tending robot without safety fences.
Tidak cukup tahu?
Selamat datang untuk menghubungi kami Dan Mulakan Perniagaan Anda Sekarang!



Alamat
Pejabat : No.72-6, huanguan South Road,Longhua New District Shenzhen, 518110 China
Kilang : No.333 Xiangmang West Road Qingxi Town, Dongguang, China