What is CNC Automotive?
The CNC automotive parts industry is the foundation and an important part of the development of the auto industry. The vehicle has about 30,000 parts. They can be divided into automotive engine system parts, body system parts, chassis system parts, electrical and electronic equipment, and general parts according to their functions. According to the material classification, it can be divided into metal parts and non-metal parts. Among them, metal parts account for about 60% -70%, and non-metal parts account for about 30% -40%.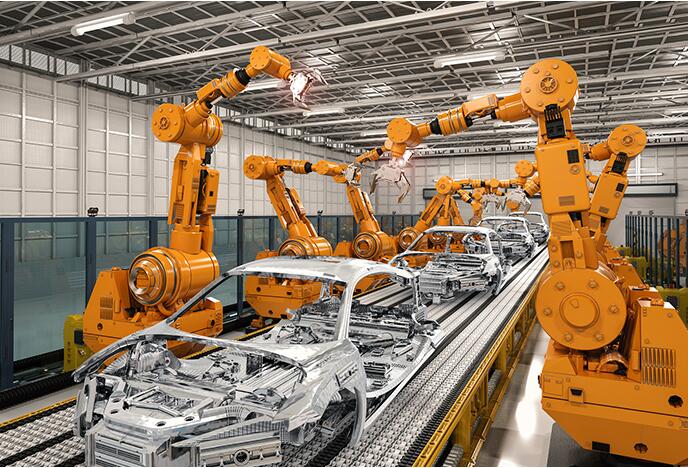 CNC automotive molds refer to molds used in the automotive field. They are called "mothers of the automotive industry." More than 90% of parts in automobile production rely on mold forming.
Generally, a car requires more than 1,000 to 1,500 sets of stamping dies. It accounts for about 40% of the total car output value. There are about 800 sets of plastic molds, about 300 pairs of sheet metal molds and about 100 sets of die-casting molds. Automobile stamping dies are important technical equipment for automobile production. Their design and manufacturing time accounted for about two-thirds of the entire car development cycle. They became one of the main constraints. Automobile stamping dies have the characteristics of large size, complicated working surfaces, and high technical standards, and are technology-intensive products.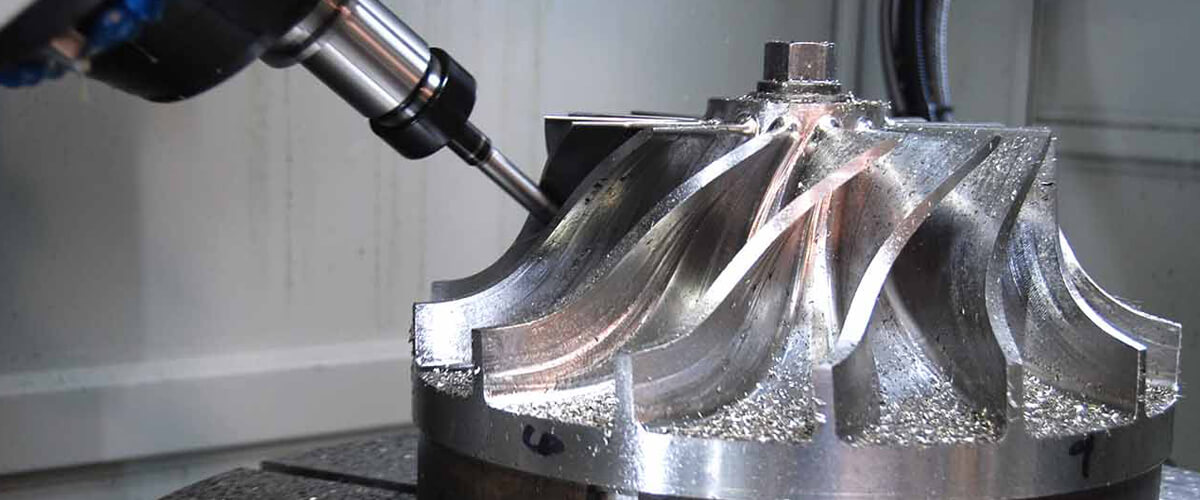 Aplikasi Automotif CNC
Stamping automatik 1 automatik merujuk kepada benda kerja dengan bentuk dan ukuran yang diperlukan. Bahan kerja ini diperoleh dengan mengubah bentuk atau memisahkan bahan logam dari setem die yang diekstrusi oleh daya luaran. Digunakan secara meluas dalam penutup kereta, sistem bodi, sistem tempat duduk, sistem instrumentasi, dan sistem ekzos. Bahagian logam badan hampir semua bahagian dicop, dan bahagian stamping automotif adalah industri hiliran acuan automotif CNC.
Setem pada badan kereta dibahagikan secara kasar kepada plat penutup, panel balok, dan panel setem biasa. Meterai yang dapat dengan jelas menggambarkan ciri-ciri kereta adalah panel kereta. Oleh itu, acuan kenderaan yang lebih spesifik boleh dikatakan sebagai "acuan stamping lembaran automotif". Sama seperti acuan kereta.
Large and medium-sized automobile cover molds are an important part of body manufacturing technology and a key link in forming the independent development capability of automobiles. Automotive mold products include automobile cover molds, tire molds, plastic inner and outer molds, automotive lighting molds, automotive bumper molds and instrument panel molds.
Automotive Mold Market Development
With the increase in the development of new passenger vehicle models, the number of new models introduced has increased year by year. With the growth of the automotive market and the intensification of competition in the automotive market, the capacity of the automotive mold market will grow rapidly in the future. This is also the result of the rapid development of the automotive industry and the rapid development of new models.
Luo Baihui, secretary-general of the International Model Association, said that the market demand for automotive panel molds mainly depends on the number of new models to be launched each year, and the number of new models to be delivered mainly depends on the development of new models. Passenger cars (including cars with less than 9 seats, MPV, SUV, and minibus, etc.).
Car Cover Mold Level
According to the category of cover parts and the requirements of car manufacturers, car cover molds can be divided into three levels: low-end, mid-end and high-end. Among them, the supply of molds with low technical content is oversupply, and the profit margin of the market is narrow. The competition in the middle-end mold market is becoming increasingly fierce, and high-end molds with high technological content are far from meeting the market demand, and the development space is huge.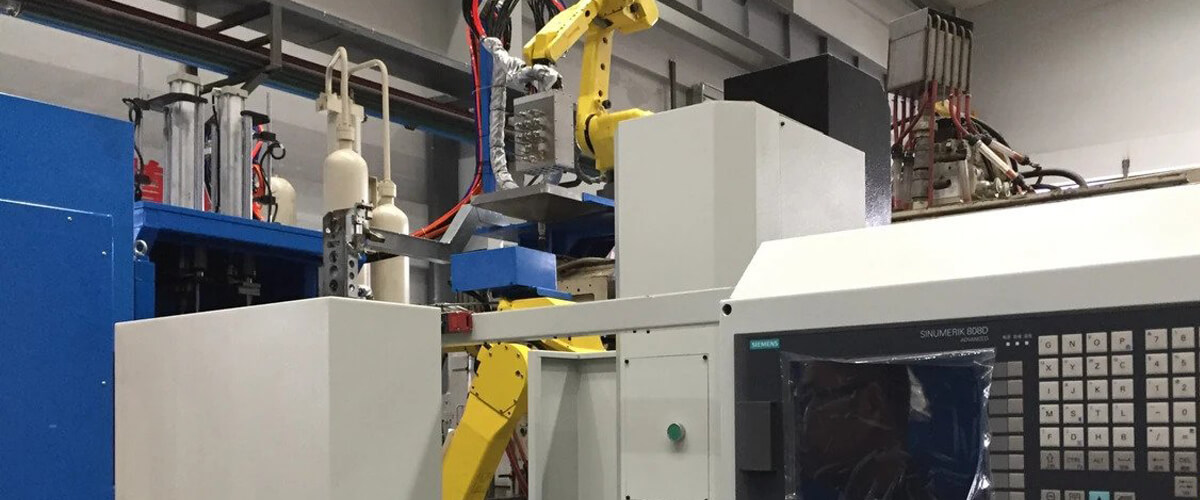 In the production of CNC automotive molds, Essai Mold has formed its own automotive mold system.
1. Automatic 3D design
From a design perspective, the manufacturing of high-end automotive stamping molds requires a parametric design of the molds. We need to combine software template technology to actively and effectively conduct secondary development to form a series of fixed, standardized design parameters, design templates, and achieve complete correlation and drive of parameters. By changing the parameters of the mold parts, quickly change the CAE results, mold process, and optimize the structure of the mold.
2. Simulating Stamping Process-Computer Aided Engineering (CAE)
The manufacture of automotive molds is inseparable from effective plate forming simulation software, and high-end automotive molds require full-process finite element simulation technology. An effective plate forming simulation software can improve the success rate of high-end automotive mold development and greatly shorten the manufacturing cycle of high-end automotive mold development. It can simulate and analyze the formability of automotive stamping parts, determine the difficulty of forming, and the key areas prone to stamping quality defects.
On the other hand, it can also calculate the roughness of automotive stamping parts. Secondly, it can also be used for selective and targeted simulation analysis of the structure and process plan of automotive molds. In addition, it can also provide quantitative analysis and judgment for the debugging of automobile molds. Data, determine feasible debugging solutions and provide specific technical parameters for the solutions. In short, the finite element simulation of the entire process can iteratively optimize the structure and process plan of automotive molds. In addition, we can use various simulations. It can be used to quantitatively analyze and verify the feasibility and reliability of automotive mold design before the on-site mold debugging, to optimize and improve the mold design in time.
3. Digital mold technology
Digital automobile mold technology mainly includes the following aspects: 1. Design for manufacturability (DFM). Consider and analyze manufacturability during the design process to ensure the process success. 2, mold surface design assistance technology, the development of intelligent profile design technology. 3. CAE assists in analyzing and simulating the stamping process, predicting and solving possible defects and forming problems. 4. Replace the traditional two-dimensional design with the three-dimensional mold structure design. 5. The mold manufacturing process uses CAPP, CAM and CAT technologies. 6 Under the guidance of digital technology, solve the problems in the process of test mold processing and stamping production.
4. Mold processing automation
Dilengkapi dengan mesin CNC dengan dua meja dan alat tukar automatik (ATC). Kedua-duanya adalah sistem kawalan optoelektronik untuk pemesinan automatik dan sistem pengukuran dalam talian untuk bahan kerja. Pemesinan CNC telah berkembang dari pemesinan kontur sederhana hingga pemesinan kontur dan permukaan struktur yang lengkap, dari pemesinan berkelajuan sederhana hingga pemesinan berkelajuan rendah hingga pemesinan berkelajuan tinggi.
5. Teknologi acuan bahan dan permukaan
Kualiti dan prestasi bahan acuan adalah faktor penting yang mempengaruhi kualiti, kehidupan dan kos acuan. Besi mulur mempunyai ketangguhan yang baik dan memakai ketahanan, prestasi kimpalan, kebolehkerjaan dan prestasi pengerasan permukaan. Lebih-lebih lagi, kosnya lebih rendah daripada besi tuang aloi. Telah digunakan secara meluas dalam reka bentuk acuan Have Mould.
6. Sains dan pengurusan maklumat
Scientific management makes Essai Mold develop in the direction of timely manufacturing and lean production. Make enterprise management more accurate and greatly improve production efficiency.
7. Multi-station progressive die
Multi-position progressive die can complete multiple stamping processes of parts, including stamping, bending, drawing and partial separation and continuous forming. The mold must have a high-precision guidance and positioning system, and be equipped with automatic feeding, automatic output, safety detection, and other devices. Although the mold structure is complex, it has many inserts, the mold manufacturing precision is high. And the manufacturing and assembly process is difficult. It is an important representative of technology-intensive automotive molds.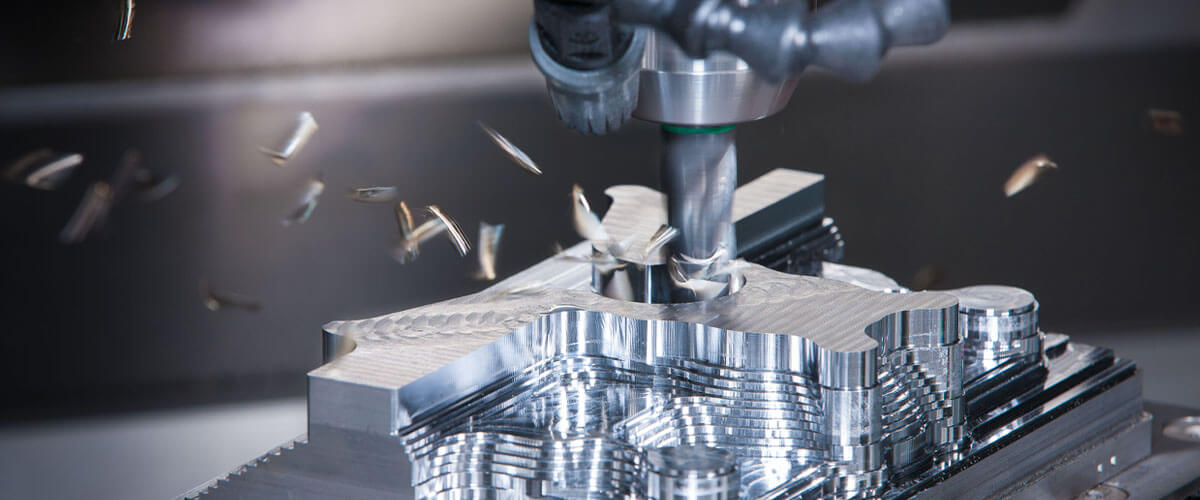 CNC Automotive Mold Industry
Dengan munculnya kenderaan elektrik, teknologi tanpa pemandu, dan kenderaan tenaga baru, penjimatan tenaga, perlindungan alam sekitar, dan kecerdasan buatan, dan teknologi rangkaian automotif menjadi semakin penting dalam industri automotif. Perkembangan pesat pasaran kenderaan tenaga baru telah menyebabkan peningkatan model baru, yang telah membawa peluang pasar yang besar untuk industri acuan.
Kerana kenderaan tenaga baru menekankan pengurangan tenaga dan penggunaan tenaga yang cekap, bahan ringan mempunyai potensi besar di pasaran. Sebagai contoh, TESLA Model S, aloi aluminium 95% pada bahagian struktur badan. Sudah cukup untuk melihat bahawa penggunaan bahan baru dalam ringan telah menjadi salah satu petunjuk teknikal teras pada masa akan datang. Terutama pengembangan pengacuan logam ringan dan bahan polimer Pengacuan dan pengacuan kompaun.
Acuan Elektronik Automotif
Pada waktu yang sama, dengan perkembangan teknologi jaringan automotif yang pesat dan peningkatan elektrifikasi dan kecerdasan yang berterusan, cetakan elektronik automotif juga telah memasuki ruang pasar yang lebih luas. Syarikat acuan elektronik automotif China aktif menggunakan perkhidmatan rangkaian automotif dan komponen utama dan produk bernilai tinggi seperti litar bersepadu, membentuk sinergi dengan industri elektronik automotif. Dalam konteks perkembangan pesat kenderaan tenaga baru dan kereta pintar. Mereka boleh menggunakan acuan untuk membuat produk kereta interaktif memandu pintar. Ini akan memberi ruang pengembangan yang besar untuk komponen fungsional kelas atas!
Automatik 2 Sejak tahun 2001, industri acuan global telah berkembang dengan stabil, dengan kadar pertumbuhan purata lebih dari 5%. Menjelang 2012, pasaran industri acuan global mencapai $ 94.5 bilion. Di Amerika Syarikat, Jerman dan Jepun, dan negara maju yang lain. Permintaan acuan berkaitan automotif mereka merangkumi lebih daripada 40% daripada jumlah permintaan acuan. Atas dasar ini, pasaran acuan automotif global telah mencapai 37 bilion dolar AS. Mengikut nisbah nilai output stamping automotif mati hingga 40% dari nilai output acuan automotif, pasaran acuan stamping automotif global adalah sekitar 15 bilion dolar AS. Pada masa ini, Amerika Utara, Eropah, dan Jepun, sebagai pasar permintaan automotif automotif tradisional, masih memegang posisi penting dalam permintaan global,
Rapid Development of the Automotive Industry
The stable and rapid development of the automotive industry has created a good environment for the development of the automotive stamping mold industry. In the production process of automobiles, more than 90% of parts need to be formed by molds. Manufacturing a car requires more than 1,000 to 1,500 sets of stamping dies. The production of a country's cars to some extent reflects the overall condition of the country's auto molds. After the 2008 financial crisis, the auto output of traditional car producers. Such as the United States, Germany, and Japan showed a moderate recovery. However, demand in emerging markets such as China, India, and Brazil has grown rapidly. It is expected that from 2013 to 2020, the global light vehicle production growth rate will reach 3.6%. Among them, the growth rate of developing countries and automotive molds will reach 5.7%.