Friction Stir Welding (FSW)
Kimpalan Geseran Geseran (FSW) is an advanced solid-phase welding technology. The heat input during welding is small, the metal does not melt, and there is no elemental burnout. For a high-quality connection of metal materials such as aluminum, magnesium, steel, titanium, and metal matrix composite materials.

Our company is mainly engaged in special CNC processing (friction stir welding, vacuum brazing), friction welding stirrer, brazing flux, and special welding technology application and promotion in various emerging industries. Provide a total solution to meet product needs. At the same time, there is a production base in Shenzhen.
In the field of metal material welding and processing, we have various experts who have in-depth knowledge of metal applications, thermal calculations and radiator product manufacturing. From controlling alloy composition to improving the manufacturing process to meet the needs of various customers, including material selection, heat dissipation scheme design, strength calculation, mechanical processing, welding process, product surface treatment, product assembly, etc., to achieve batch product stability and efficiency, Reduce cost control, etc.
Customers cover various industries: including AVIC, China Shipbuilding Heavy Industries, and other military units. Huawei, Chuangxin Laser, CRRC, Siemens, BYD, Tesla, etc.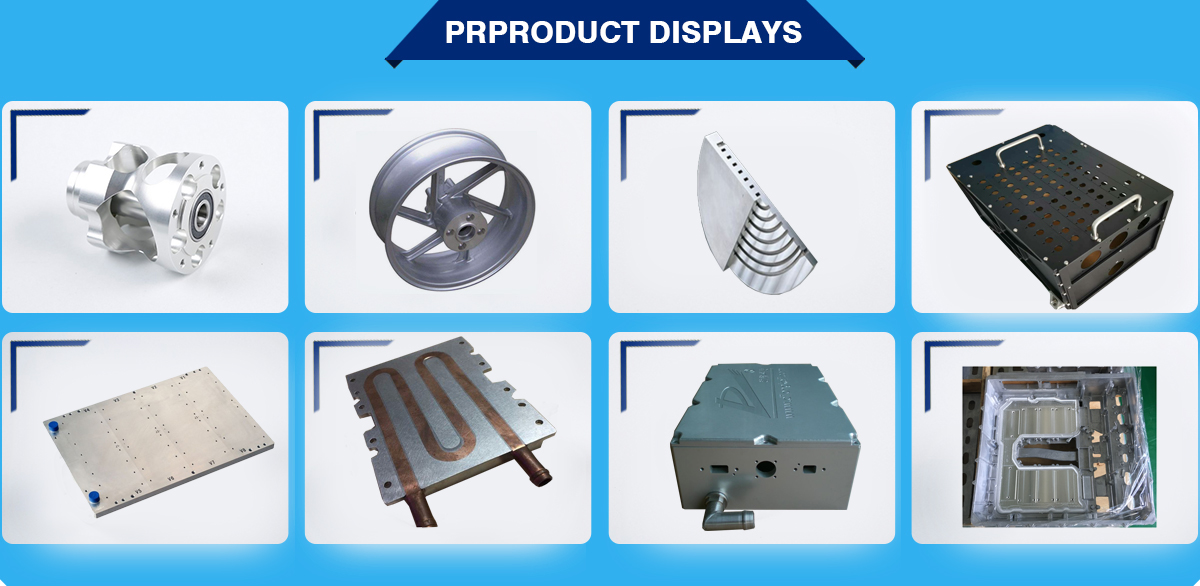 Technical characteristics of friction stir welding:
High-efficiency welding of aluminum, magnesium, lead, copper, steel, titanium, metal matrix composite materials, dissimilar metals and other materials can be achieved.
It can be automated, with low energy consumption, high efficiency, and low requirements on operating environment.
No need to add welding wire, no shielding gas, low cost.
No pollution, no smoke, no radiation, safe and green.
The residual stress of the joint is low, and the welding deformation is small.
Equipment functions and features:
The main structure is made of high-strength and high-quality castings. After multiple heat treatments and aging treatments, it has ultra-high rigidity, stability and good seismic performance to meet the large load requirements of the welding process.
Equipped with a special control system for friction stir welding based on the Siemens system, which can realize one-key welding operation of planar two-dimensional curve welds.
Equipped with manual control and automatic control of two welding operation modes; constant displacement and constant pressure dual-mode control mode.
Pleasant professional friction stir welding operation interface, using standard industrial CNC programming language, convenient for welding programming.
It can be equipped with an automatic loading and unloading system to realize fully automated welding and improve the annual work utilization rate of the equipment.
Reliable central centralized lubrication system realizes the central control intermittent automatic lubrication of each motion axis.
Weldable 1-25mm aluminum alloy and magnesium alloy, 1-8mm copper alloy material.
Peranti pencahayaan LED LED penjimatan tenaga hijau.
Aplikasi industri
Digunakan secara meluas dalam penyelidikan saintifik dan pelbagai industri:
1. Industri automotif: roda aloi aluminium, dulang bateri, lengan berpendingin air, gandar belakang, panel badan kereta, badan kereta yang dijahit, struktur busa aluminium, dan lain-lain.
2. Industri elektronik kuasa: radiator bersirip, radiator berpendingin cair, panas singki, pinggan air sejuk, peti sejuk air, dan lain-lain
3. Train industri: badan kenderaan, sisi, lantai, bumbung, peluk, coupler, dan lain-lain
4. Senjata industri: torpedo setong, peluru berpandu shell, badan perisai, dan bersepadu terminal paparan, dll.
5. Industri peleburan: rasuk konduktif katod, plat katod, plat anod, dll.
Dokumen Berkaitan: Kimpalan Geseran Geseran
Essai, penyedia profesional "penyelesaian keseluruhan" global untuk pengelasan geseran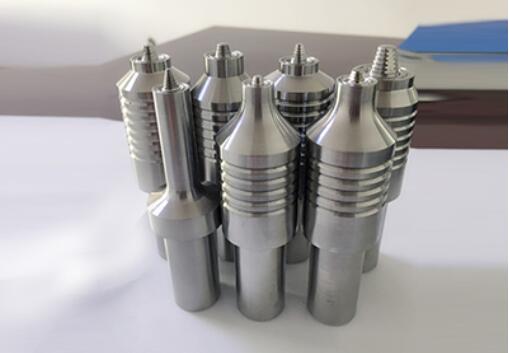 Mencampurkan kepala
Kepala pengadun bahu tunggal.
Pengadun bahu berganda.
Kepala pengadun bahu statik.
Pengadun bahu rumah ꄲ uniaxial.
Pengadun bahu uniaxial.
Pengadun bahu uniaxial
Alat pengelasan geseran geseran (mixing head) adalah salah satu teknologi teras untuk mewujudkan pengelasan geseran geseran, yang dikenali sebagai "jantung" pengelasan geseran geseran. Sebagai pengeluar kepala pencampuran profesional, kami mempunyai pasukan reka bentuk kepala pencampuran peringkat tinggi, peralatan produksi, dan pemprosesan maju, dan teknologi rawatan dan pengujian panas yang terkemuka. Memandangkan bahan, ketebalan dan kaedah pengelasan yang berbeza, syarikat kami telah berjaya mengembangkan pelbagai spesifikasi dan rangkaian kepala pencampuran.
Pemiawaian dan penyirian kepala pencampuran
After years of process exploration and accumulation, our company has standardized hundreds of mixing heads, which are suitable for welding all series of aluminum alloy, magnesium alloy, copper alloy, as well as some brands of high-temperature alloy steel and titanium alloy materials; the weld forms include flat straight seam, plane two-dimensional, cylinder circular seam, cylinder longitudinal seam, space curved seam, intersecting line and other welds; the welding forms include butt joint, lap joint, etc Welding, butt joint, unequal thickness welding, double-sided welding, angle welding, and other welding forms.
The standardized mixing head is a batch mixing head developed for mass use in the market. Its main customers are long-term stable welding products. The change of product structure does not affect the use of the mixing head, and the use conditions do not change significantly. The typical application fields of standardized mixing head include: new energy vehicle parts (battery tray, battery pack, water-cooled plate, radiator, hub), rail train (vehicle body, sidewall, floor, roof, sleeper beam, coupler plate, etc.), power electronics (fin radiator, liquid-cooled radiator, heat sink, etc.)
The company has standardized friction stir welding tools
Serial number
Applicable welding materials
Applicable weld characteristics
Applicable welding form
Welding thickness
Suitable for products
Maximum weldability
1
Aluminium alloy
Jahitan rata
satah dua dimensi
Casing annulus
Sendi membujur silinder
Docking
Lap joint
Lap lap
Ketebalan yang tidak sama Kimpalan
dua sisi
1 ~ 60mm
Bateri
radiator
Plat air yang disejukkan Produk papan
dinding Produk
silinder Produk
kotak
3.0m / min
2
aloi magnesium
1 ~ 20mm
2.0m / min
3
Aloi tembaga
1 ~ 15mm
1.0m / min
4
Aloi plumbum
1 ~ 30mm
1.0m / min
5
Keluli superalloy
1 ~ 10mm
0.5m / min
1. It can achieve efficient welding of aluminum, magnesium, lead, copper, steel, titanium, metal matrix composite materials, dissimilar metals, and other materials.
2. It can be automated, with low energy consumption, high efficiency, and low requirements on the operating environment.
3. No need to add welding wire, no protective gas, low cost.
4. No pollution, no smoke, no radiation, safe and green.
5. The residual stress of the joint is low, and the welding deformation is small.
Friction Stir Welding (FSW) used in many industries
Automotive industry: aluminum alloy wheels, battery trays, water-cooled sleeves, rear axles, car body panels, stitched blank car bodies, aluminum foam structures, etc.
Power electronics industry: finned radiators, liquid-cooled radiators, heat sinks, water-cooled plates, water-cooled boxes, etc.
Weapon industry: torpedo barrel, missile shell, armored body and integrated display terminal, etc.
Smelting industry: cathode conductive beam, cathode plate, anode plate, etc.
Selamat Datang Memulakan Perniagaan Anda Sekarang!
Hubungi Kami