Processamento de Alimentos
21/03/2020
Food processing machining equipment manufacturers face some of the highest standards when it comes to quality control and sanitation concerns. After all, more and more Americans are consuming ready-to-eat and prepared foods. Additionally, there's a growing number of consumers with food-based allergens. As a result, public health is a top priority for those directly involved in the food industry as well as those whose job it is to manufacture and service the industry's food processing equipment.
While a majority of consumers may not give it much thought, the food industry and the standards that govern its operations have undergone dramatic changes over the past decades. This is in large part due to the fact that our knowledge of foodborne contaminants, pathogens and allergens has been greatly enhanced by scientific research and reporting.
Essas preocupações, conforme se aplicam aos padrões de equipamentos de processamento de alimentos, culminaram com a convocação de um grupo de trabalho da Food and Drug Administration por meio do Center for Food Safety and Applied Nutrition. Este grupo de trabalho tem a tarefa de revisar e atualizar as Boas Práticas de Fabricação Atual (CGMP). Entre outras coisas, o CGMP exige controles rígidos, treinamento e manutenção de registros para que processos como procedimentos de saneamento e verificações de qualidade incluam todos os equipamentos e superfícies de processamento de alimentos que entram em contato com os alimentos.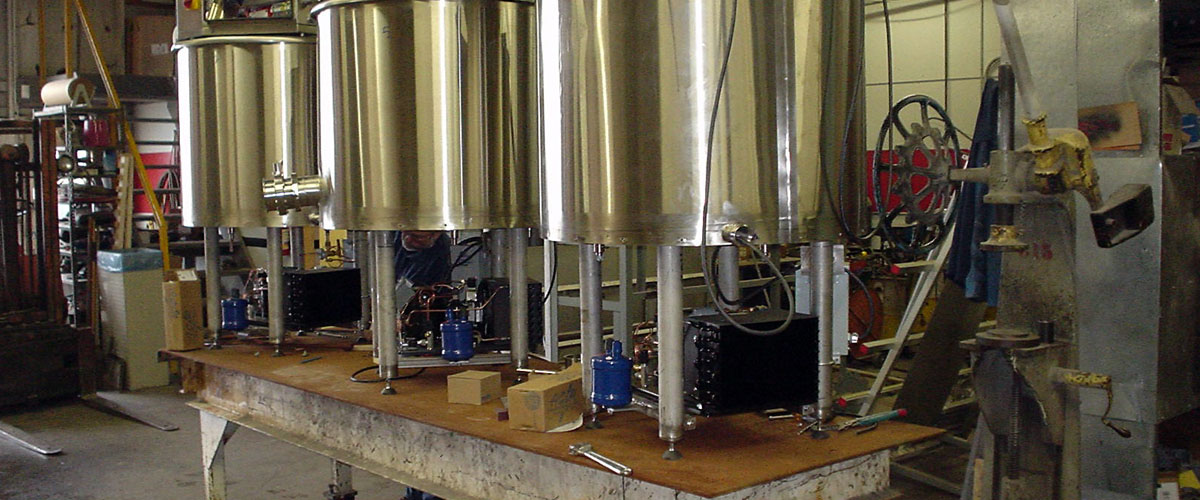 For food companies, this means their processing equipment must be fully compliant with the FDA's CGMP regulations. For this reason, they need equipment and parts manufacturers. They informed about those regulations and can deliver products that are fully compliant. That's why Essai, Inc. is such a trusted leader in the manufacturing and machining of food processing equipment and parts.
CNC Machining for the Food Industry
From industrial mixers to microbe-resistant conveyors. The food industry employs one of the widest varieties of processing equipment used in large-scale production enterprises. When even one part of a production line goes down because of equipment failure. It can spell disaster for a company's bottom line.
Fortunately, for more than 30 years. Essai has been refining its use of computer numeric control (CNC) machining to supply the food industry with a fast, safe and cost-effective service. It's not uncommon for one of our clients to come to us with nothing more than a broken part. Then we reverse-engineer to create a replacement part. In addition, we're skilled at generating CAD models. So even if the part is from a custom piece of food processing equipment, ordering future replacement parts is fast, easy and affordable.
Design and Manufacturing of the Highest Quality
Quer seja a velocidade e a precisão fornecidas por nossa usinagem e fresamento de cinco eixos. Ou nossa vasta experiência no uso de uma ampla gama de materiais e ligas associadas a equipamentos de processamento de alimentos. Nós fornecemos os resultados que você procura em um tempo de resposta que o mantém no negócio.
Para a mais alta qualidade, valor e serviço, o Essai é a escolha confiável da indústria de alimentos. Contate-nos hoje para saber mais sobre o que podemos fazer por sua empresa.