Pemprosesan Makanan
2020-03-21
Food processing machining equipment manufacturers face some of the highest standards when it comes to quality control and sanitation concerns. After all, more and more Americans are consuming ready-to-eat and prepared foods. Additionally, there's a growing number of consumers with food-based allergens. As a result, public health is a top priority for those directly involved in the food industry as well as those whose job it is to manufacture and service the industry's food processing equipment.
While a majority of consumers may not give it much thought, the food industry and the standards that govern its operations have undergone dramatic changes over the past decades. This is in large part due to the fact that our knowledge of foodborne contaminants, pathogens and allergens has been greatly enhanced by scientific research and reporting.
These concerns, as they apply to food processing equipment standards, culminated in the Food and Drug Administration convening a working group through the Center for Food Safety and Applied Nutrition. This working group is tasked with reviewing and updating the Current Good Manufacturing Practice (CGMP). Among other things, the CGMP calls for strict controls, training, and record-keeping so that processes such as sanitation procedures and quality checks include all food processing equipment and surfaces that come into contact with any foods.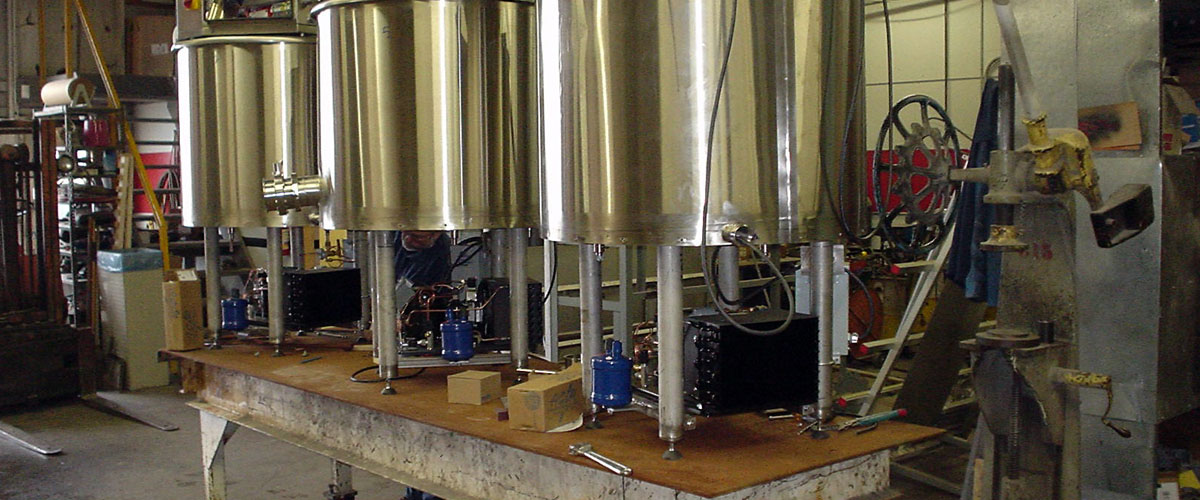 Bagi syarikat makanan, ini bermaksud peralatan pemprosesan mereka mesti sepenuhnya mematuhi peraturan CGMP FDA. Atas sebab ini, mereka memerlukan pengeluar peralatan dan alat ganti. Mereka memaklumkan mengenai peraturan tersebut dan dapat memberikan produk yang mematuhi sepenuhnya. Itulah sebabnya Essai, Inc. adalah pemimpin yang dipercayai dalam pembuatan dan pemesinan peralatan dan alat pemprosesan makanan.
Mesin CNC untuk Industri Makanan
Dari pengadun industri hingga penghantar tahan mikroba. Industri makanan menggunakan salah satu jenis peralatan pemprosesan terluas yang digunakan di perusahaan pengeluaran berskala besar. Walaupun satu bahagian barisan pengeluaran tergendala kerana kerosakan peralatan. Ia boleh mendatangkan malapetaka bagi syarikat.
Fortunately, for more than 30 years. Essai has been refining its use of computer numeric control (CNC) machining to supply the food industry with a fast, safe and cost-effective service. It's not uncommon for one of our clients to come to us with nothing more than a broken part. Then we reverse-engineer to create a replacement part. In addition, we're skilled at generating CAD models. So even if the part is from a custom piece of food processing equipment, ordering future replacement parts is fast, easy and affordable.
Design and Manufacturing of the Highest Quality
Sama ada kelajuan dan ketepatan yang disediakan oleh mesin dan penggilingan lima paksi kami. Atau pengalaman luas kami menggunakan pelbagai jenis bahan dan aloi yang berkaitan dengan peralatan pemprosesan makanan. Kami memberi anda hasil yang anda cari dalam masa pemulihan yang membuat anda terus berniaga.
Untuk kualiti, nilai, dan perkhidmatan tertinggi, Essai adalah pilihan dipercayai industri makanan. Hubungi kami hari ini untuk mengetahui lebih lanjut mengenai apa yang boleh kami lakukan untuk perniagaan anda.