Usinage de transformation des aliments
21/03/2020
Les fabricants d'équipements d'usinage pour la transformation des aliments sont confrontés à certaines des normes les plus élevées en matière de contrôle qualité et d'hygiène. Après tout, de plus en plus d'Américains consomment des aliments prêts-à-manger et préparés. De plus, il y a un nombre croissant de consommateurs avec des allergènes alimentaires. Par conséquent, la santé publique est une priorité absolue pour ceux qui sont directement impliqués dans l'industrie alimentaire ainsi que pour ceux dont le travail consiste à fabriquer et à entretenir les équipements de transformation des aliments de l'industrie.
Bien que la majorité des consommateurs n'y réfléchissent pas beaucoup, l'industrie alimentaire et les normes qui régissent ses activités ont subi des changements dramatiques au cours des dernières décennies. Cela est en grande partie dû au fait que nos connaissances sur les contaminants, les pathogènes et les allergènes d'origine alimentaire ont été grandement améliorées par la recherche scientifique et les rapports.
These concerns, as they apply to food processing equipment standards, culminated in the Food and Drug Administration convening a working group through the Center for Food Safety and Applied Nutrition. This working group is tasked with reviewing and updating the Current Good Manufacturing Practice (CGMP). Among other things, the CGMP calls for strict controls, training, and record-keeping so that processes such as sanitation procedures and quality checks include all food processing equipment and surfaces that come into contact with any foods.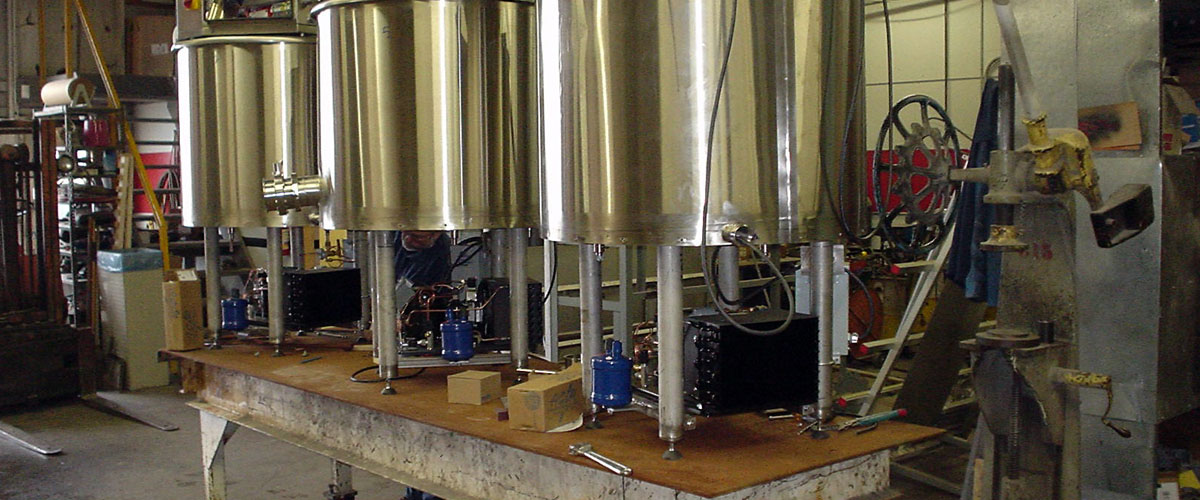 For food companies, this means their processing equipment must be fully compliant with the FDA's CGMP regulations. For this reason, they need equipment and parts manufacturers. They informed about those regulations and can deliver products that are fully compliant. That's why Essai, Inc. is such a trusted leader in the manufacturing and machining of food processing equipment and parts.
CNC Machining for the Food Industry
From industrial mixers to microbe-resistant conveyors. The food industry employs one of the widest varieties of processing equipment used in large-scale production enterprises. When even one part of a production line goes down because of equipment failure. It can spell disaster for a company's bottom line.
Fortunately, for more than 30 years. Essai has been refining its use of computer numeric control (CNC) machining to supply the food industry with a fast, safe and cost-effective service. It's not uncommon for one of our clients to come to us with nothing more than a broken part. Then we reverse-engineer to create a replacement part. In addition, we're skilled at generating CAD models. So even if the part is from a custom piece of food processing equipment, ordering future replacement parts is fast, easy and affordable.
Design and Manufacturing of the Highest Quality
Que ce soit la vitesse et la précision fournies par notre usinage et fraisage à cinq axes. Ou notre vaste expérience dans l'utilisation d'une large gamme de matériaux et d'alliages associés aux équipements de transformation des aliments. Nous vous fournissons les résultats que vous recherchez dans un délai d'exécution qui vous permet de rester en affaires.
Pour la plus haute qualité, valeur et service, Essai est le choix de confiance de l'industrie alimentaire. Contactez-nous dès aujourd'hui pour en savoir plus sur ce que nous pouvons faire pour votre entreprise.