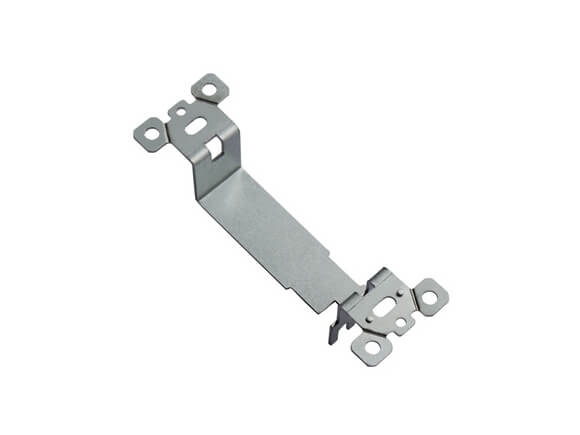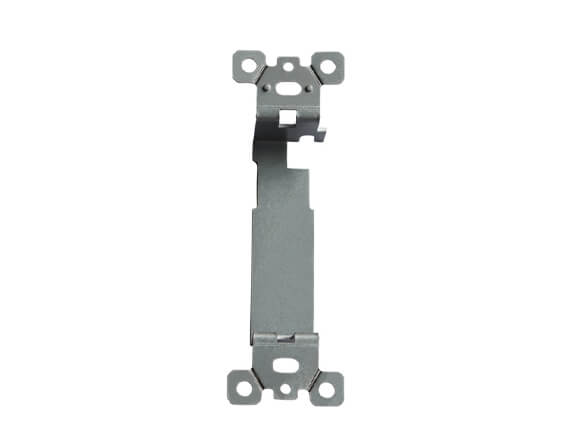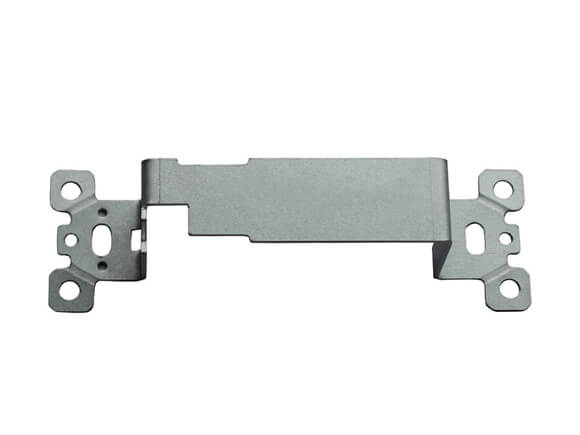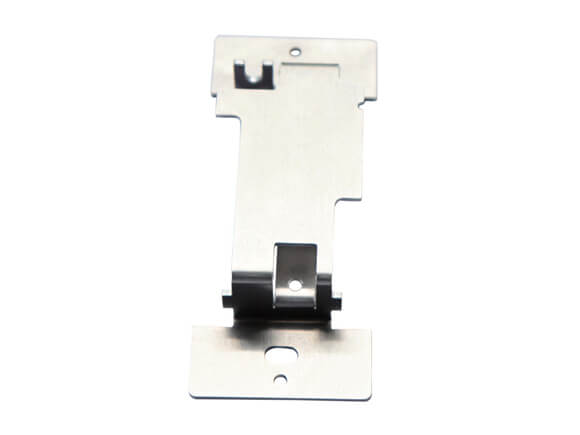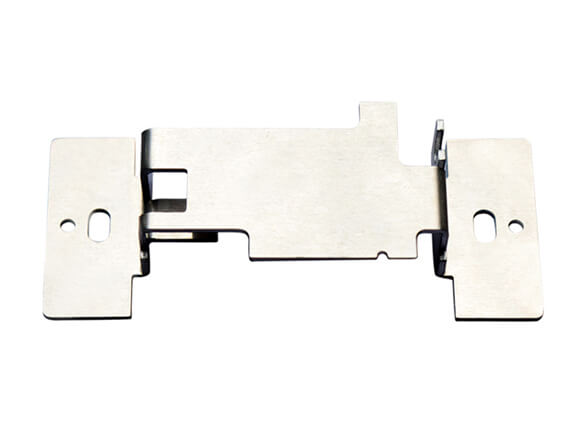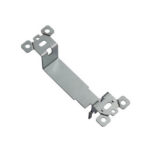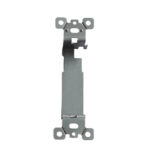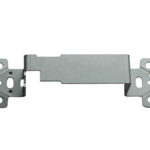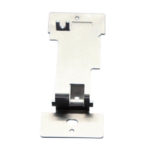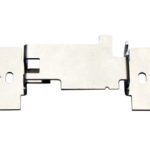 China CNC Machining OEM vervaardiger van plaatmetaalvervaardiging
Lasermetaal sny
Pons en stempel van plaatmetaal
Bevestiging staan ​​en plaas
Vou, buig en vervorm metaalplate
CNC-draaibank en bewerking
As u OEM plaatmetaal met hoë presisie benodig, vra ons asseblief vir hulp. Essai bied u hoë gehalte OEM-plaatmetale in verskillende industrieë.
OEM sheet metal is the process of forming parts from a metal sheet. 3D CAD files are converted into machine code, which controls a machine to precisely cut and forms the sheets into the final part. Typical forming tools are brakes, punches, and dies which can form angular bends and features. Installing inserts, such as PEM inserts, is standard practice along with welding and finishing services. Sheet metal parts are known for their durability, which makes them great for end-use applications (e.g. chassis). Parts used for low volume prototypes and high volume production runs are most cost-effective due to large initial setup and material costs.
Ons maatwerkplaatdienste bied 'n koste-effektiewe en op aanvraag oplossing vir u vervaardigingsbehoeftes. Vervaardigingsdienste wissel van lae-volume prototipe tot hoë-volume produksie-lopies met aansienlike kostebesparings.

Advantages of OEM Sheet Metal
Plaatmetaalontwerpopsies is baie buigsaam. Kliënte kan 'n behoefte aan sekere funksies uitspreek en plaatmetaalmateriaal laat ruimte vir baie verskillende oplossings.
Enkele prototipes tot volume produksie is moontlik. Hedendaagse produksiemetodes, soos 3D-drukwerk, bied vinnige afleweringstye wat ooreenstem met die behoeftes van prototipering. Hierdie metodes is egter net beperk tot prototipering.
Sheet metal fabrication processes are suitable for a gradual transition from prototyping to large-scale production. Making prototypes sets the baseline and expectations for larger quantities by establishing the required infrastructure.
A wide range of surface finishes. Those include powder coating, painting, galvanizing, plating, etc. This allows many different looks but also provides protection in different circumstances.
A variety of materials. The term sheet metal only tells us the range of thickness. But nothing about the material itself. Sheet metal can be of all types of metals – mild steel, stainless steel, aluminium, brass, etc.

Applications for OEM Sheet Metal
Plaatmetaal bied 'n koste-effektiewe manier om produkapparatuurpanele, -dosies en -tassies vir verskillende toepassings te vervaardig. Ons bou omhulsels van alle style, insluitend rackmounts, "U" en "L" vorms, sowel as konsoles en konsole.
Die onderstel wat ons vervaardig, word gewoonlik gebruik om elektromeganiese kontroles te huisves, van klein handtoestelle tot groot industriële toetsapparate. Al die onderstelle is volgens kritieke afmetings gebou om die patroonpatroon tussen verskillende dele te verseker.
Essai bou hakies en diverse plaatmetaal-komponente. Dit is ideaal vir liggewig- of korrosiebestande toepassings. Alle benodigde hardeware en bevestigingsmiddels kan volledig ingebou word.
| | |
| --- | --- |
| Materiaal | Stainless steel, aluminium alloy |
| Processing | Broaching, Drilling, Etching / Chemical Machining |
| Toerusting | CNC punching,bending,laser cutting,hydraulic shearer etc. |
| Diens | OEM support |
| Oppervlak behandeling | Anodize, Power coating, Electroplated, Galvanized, EPOSY resin |
| Drawing File | 3D / CAD / DWG / PDF / STEP / STP |
| Toepassing | Industry |
| Tolerance | +/-0.03mm |
| Sertifikaat | ISO9001 |
| Pakket | Plastieksakke en karton; Klant se vereiste |

Voordele van afhangende van Essai
1. Die casting of aluminium products is offered at competitive prices.
2. We specialize in small metal alloy components for more than 14 decades now.
3. We employ the best professionals and modern techniques for making aluminium casting alloys and other products.
4. We offer services in diverse industries like hardware, computing, healthcare and automotive.
5. Our products are guaranteed to give you a good reputation and we stick to high standards of quality.
6. We do extensive testing of the products.
7. More than one solution is possible in our organization.
8. Your ideas and design will be given a new definition by our experts.
According to the customer's drawing documentation, we are capable to ensure metal sheet cutting, bending, stamping, roll-bending, welding, capacitor-discharge welding, drilling and riveting on CNC machines.
We process the following materials on CNC punching and forming machines: steel, stainless steel, galvanized steel, aluminum. All in thickness from 0.7 mm to 3.0 mm (exceptionally to 4.0 mm).
According to customer's needs, we can make a prototype or 3D template, consult possible modifications of this prototype, then perform the changes and start the series manufacture. Of course, we offer a possibility of subsequent treatment by cataphoresis, powder painting, zinc plating or their combination. We also perform assembly of all parts.
Lasermetaal sny
Pons en stempel van plaatmetaal
Bevestiging staan ​​en plaas
Vou, buig en vervorm metaalplate
CNC-draaibank en bewerking
MIG and TIG welding of aluminium, mild steel and stainless steel
Anodizing, Powder Painting Coating and electric-plating
Associated Assembly work, including electrical assembly
Weet jy nie genoeg nie?
Welkom om ons te kontak en begin nou met u besigheid!



Adres
Kantoor : No.72-6, huanguan South Road,Longhua New District Shenzhen, 518110 China
Fabriek : No.333 Xiangmang West Road Qingxi Town, Dongguang, China