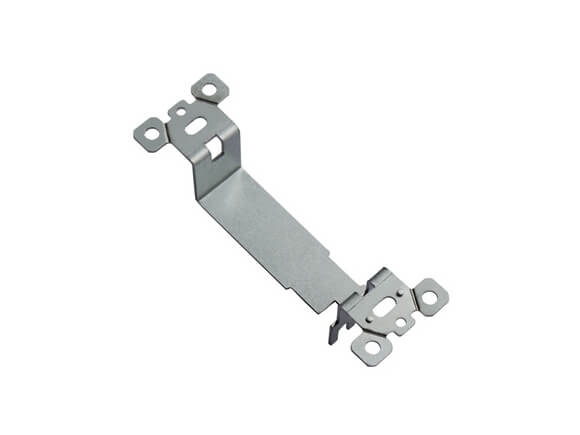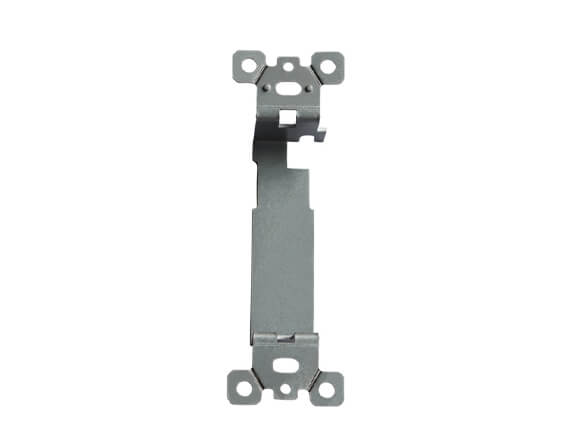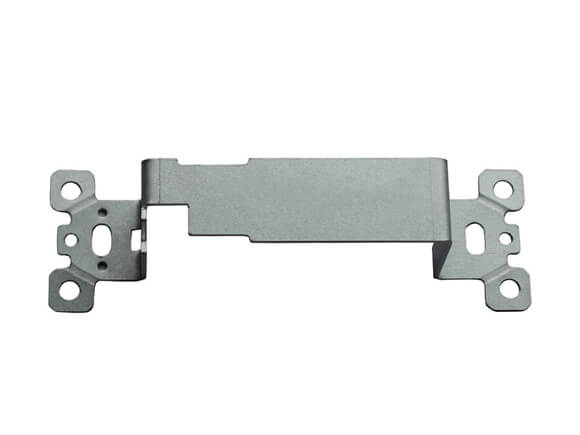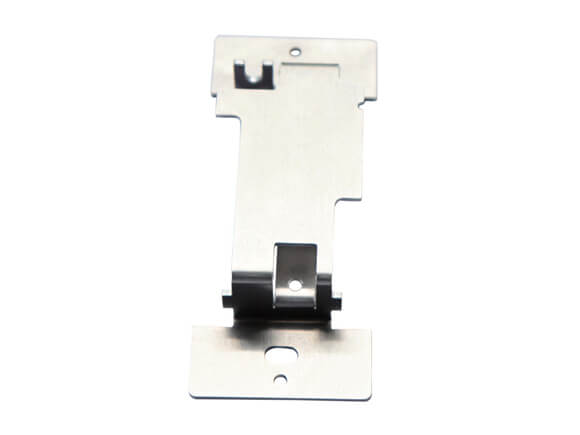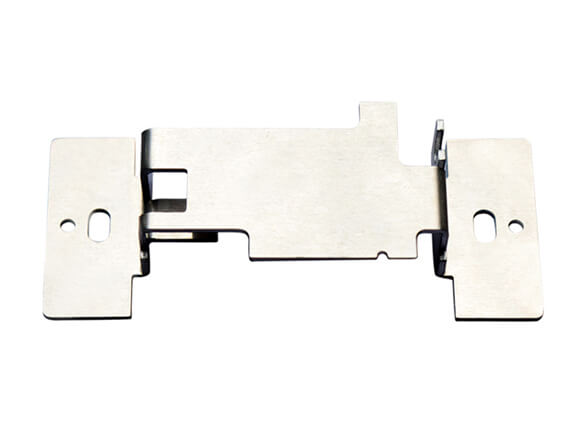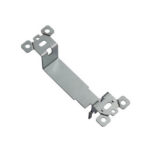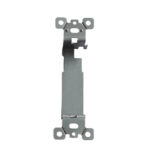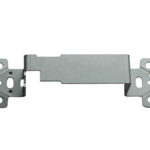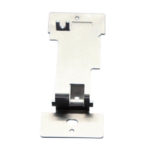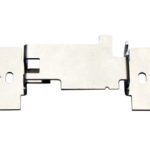 China CNC Machining OEM Blechbearbeitung Hersteller
Lasermetallschneiden
Blechstanzen & Stanzen
Befestigungselement stehend & Einsetzen
Blech falten, biegen und verformen
CNC-Drehen & Bearbeiten
Wenn Sie eine hochpräzise OEM-Blechbearbeitung benötigen, bitten Sie uns um Hilfe. Essai bietet Ihnen hochwertige OEM-Bleche in einer Vielzahl von Branchen.
OEM sheet metal is the process of forming parts from a metal sheet. 3D CAD files are converted into machine code, which controls a machine to precisely cut and forms the sheets into the final part. Typical forming tools are brakes, punches, and dies which can form angular bends and features. Installing inserts, such as PEM inserts, is standard practice along with welding and finishing services. Sheet metal parts are known for their durability, which makes them great for end-use applications (e.g. chassis). Parts used for low volume prototypes and high volume production runs are most cost-effective due to large initial setup and material costs.
Unsere kundenspezifischen Blechdienstleistungen bieten eine kostengünstige und bedarfsgerechte Lösung für Ihre Fertigungsanforderungen. Die Fertigungsdienstleistungen reichen von Prototypen mit geringem Volumen bis hin zu Produktionsläufen mit hohem Volumen und erheblichen Kosteneinsparungen.

Advantages of OEM Sheet Metal
Die Gestaltungsmöglichkeiten für Bleche sind sehr flexibel. Kunden können ein Bedürfnis nach bestimmten Funktionen ausdrücken und Blechmaterialien lassen Raum für viele verschiedene Lösungen.
Einzelne Prototypen zur Serienproduktion sind möglich. Zeitgemäße Produktionsmethoden wie der 3D-Druck bieten schnelle Vorlaufzeiten, die gut auf die Anforderungen beim Prototyping abgestimmt sind. Diese Methoden beschränken sich jedoch nur auf das Prototyping.
Sheet metal fabrication processes are suitable for a gradual transition from prototyping to large-scale production. Making prototypes sets the baseline and expectations for larger quantities by establishing the required infrastructure.
A wide range of surface finishes. Those include powder coating, painting, galvanizing, plating, etc. This allows many different looks but also provides protection in different circumstances.
A variety of materials. The term sheet metal only tells us the range of thickness. But nothing about the material itself. Sheet metal can be of all types of metals – mild steel, stainless steel, aluminium, brass, etc.

Applications for OEM Sheet Metal
Sheet metal offers a cost-effective way to fabricate product device panels, boxes, and cases for a variety of applications. We build enclosures of all styles, including rackmounts, "U" and "L" shapes, as well as consoles and console.
The chassis we fabricate are typically used to house electromechanical controls, from small handheld devices to large industrial testing equipment. All chassis are built to critical dimensions to ensure hole pattern alignment between different parts.
Essai builds custom brackets and miscellaneous sheet metal components. It is ideal for lightweight applications or highly corrosion resistant applications. All hardware and fasteners that are needed can be fully built-in.
| | |
| --- | --- |
| Material | Stainless steel, aluminium alloy |
| Processing | Broaching, Drilling, Etching / Chemical Machining |
| Ausrüstung | CNC punching,bending,laser cutting,hydraulic shearer etc. |
| Bedienung | OEM-Unterstützung |
| Oberflächenbehandlung | Anodize, Power coating, Electroplated, Galvanized, EPOSY resin |
| Zeichnungsdatei | 3D / CAD / DWG / PDF / STEP / STP |
| Anwendung | Industrie |
| Toleranz | +/-0.03mm |
| Zertifikat | ISO9001 |
| Paket | Plastiktüten & Karton; Kundenanforderung |

Vorteile je nach Essai
1. Der Druckguss von Aluminiumprodukten wird zu wettbewerbsfähigen Preisen angeboten.
2. Wir sind seit mehr als 14 Jahrzehnten auf kleine Metalllegierungskomponenten spezialisiert.
3. Wir beschäftigen die besten Fachleute und modernen Techniken zur Herstellung von Aluminiumgusslegierungen und anderen Produkten.
4. Wir bieten Dienstleistungen in verschiedenen Branchen wie Hardware, Computer, Gesundheitswesen und Automobil an.
5. Unsere Produkte geben Ihnen garantiert einen guten Ruf und wir halten uns an hohe Qualitätsstandards.
6. Wir führen umfangreiche Tests der Produkte durch.
7. In unserer Organisation ist mehr als eine Lösung möglich.
8. Ihre Ideen und Ihr Design werden von unseren Experten neu definiert.
According to the customer's drawing documentation, we are capable to ensure metal sheet cutting, bending, stamping, roll-bending, welding, capacitor-discharge welding, drilling and riveting on CNC machines.
We process the following materials on CNC punching and forming machines: steel, stainless steel, galvanized steel, aluminum. All in thickness from 0.7 mm to 3.0 mm (exceptionally to 4.0 mm).
According to customer's needs, we can make a prototype or 3D template, consult possible modifications of this prototype, then perform the changes and start the series manufacture. Of course, we offer a possibility of subsequent treatment by cataphoresis, powder painting, zinc plating or their combination. We also perform assembly of all parts.
Lasermetallschneiden
Blechstanzen & Stanzen
Befestigungselement stehend & Einsetzen
Blech falten, biegen und verformen
CNC-Drehen & Bearbeiten
MIG and TIG welding of aluminium, mild steel and stainless steel
Anodizing, Powder Painting Coating and electric-plating
Associated Assembly work, including electrical assembly
Weißt du nicht genug?
Willkommen bei uns und starten Sie jetzt Ihr Geschäft!



Adresse
Büro : No.72-6, huanguan South Road,Longhua New District Shenzhen, 518110 China
Fabrik : Nr. 333 Stadt Xiangmang West Road Qingxi, Dongguang, China