New Energy Equipment
2020-03-21
Globally, one of the industries that rely most heavily on precision manufacturing of equipment is the energy sector. From oil and gas equipment manufacturing to machining nuclear components. We know from experience what's on the line when one of our energy clients contacts us with an order. Of course, time is of the essence. Since even a minor shutdown can mean huge costs for a CNC energy equipment company. Additionally, worker safety and field use are taken into consideration. Every component we deliver must meet the strictest durability and quality guidelines.
In addition to our experience in the oil, gas, electrical and nuclear sectors. We're also highly skilled at producing renewable energy components for solar and wind energy. That's why, whether you're looking for a precision-made valve on a piece of oil extraction equipment or a crucial component for use in a wind turbine, Essai, Inc. has the in-house expertise and world-class facility to meet your needs, budget and deadline.
CNC Machining Importance
Die Brandgefahr in der Öl- und Gasindustrie, die Abnutzung von Windkraftanlagen, die Kontroll- und Sicherheitsbedenken im Nuklearsektor - dies sind nur einige der Faktoren, die zu den einzigartigen Herausforderungen beitragen, denen sich der Energiesektor täglich gegenübersieht Basis. Aus all diesen und weiteren Gründen ist die CNC-Bearbeitung (Computer Numeric Control) ein so wichtiges Element bei der Herstellung und Bearbeitung von Geräten des Energiesektors. Unabhängig davon, ob es sich um ein Sicherheitsventil zur Verwendung in einer Brandbekämpfungsbaugruppe oder um ein korrosionsbeständiges Teil für eine Windkraftanlage auf See handelt, können Sie sich auf unsere mehr als 10-jährige Erfahrung in der CNC-Bearbeitung von Teilen und Komponenten der Energiewirtschaft verlassen.
Seit den späten 1960er Jahren werden mit dem automatisierten CNC-Verfahren immer präzisere Teile hergestellt. Kombinieren Sie dies mit unserer langjährigen Erfahrung in der Arbeit mit den neuesten Legierungen und Rohstoffen, und Sie werden verstehen, warum unsere CNC-Bearbeitung von Öl- und Gas-, Elektro-, Nuklear-, Windkraftanlagen- und Solarenergieanlagen zum Markenzeichen der Branche geworden ist.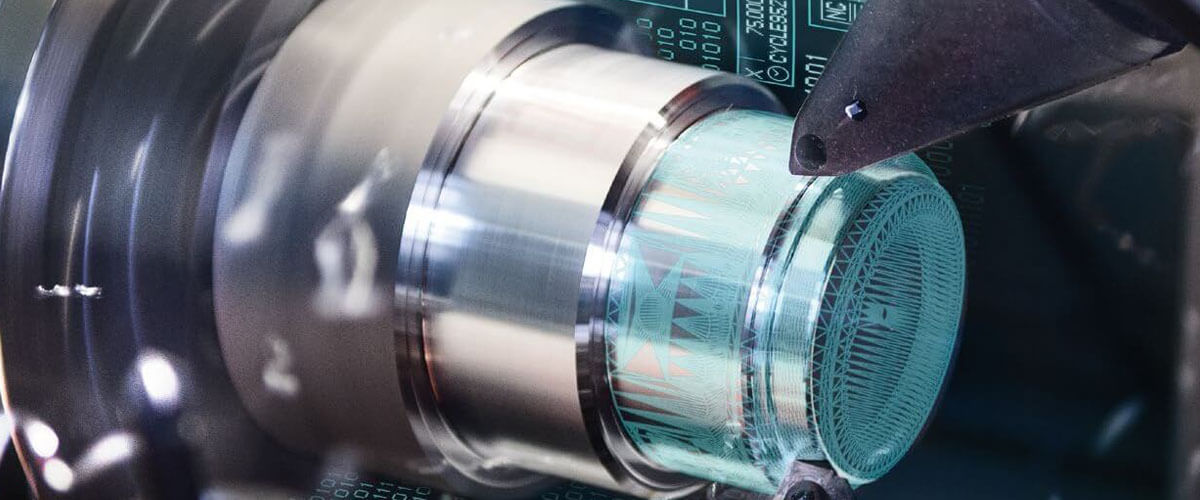 Full-Service-Bearbeitungslösungen für alle Energiesektoren
Vom kundenspezifischen Maschinenbau über das Reverse Engineering bis hin zur 5-Achs-Bearbeitung und zum Fräsen. Unsere 72.000 Quadratmeter große Anlage in Ephrata, PA, ist für alle Geräte- und Projektanforderungen Ihres Unternehmens ausgestattet. Als zertifiziertes ISO 9001- und AS9100-Kleinunternehmen mit erstklassigen Kundendienstmitarbeitern und voll qualifizierten Ingenieuren und Maschinisten. Essai ist Ihre One-Stop-Maschinenwerkstatt.
In addition to the services previously mentioned. We're fully experienced in working with all metals and alloys, have complete in-house inspection capabilities and supply expedited delivery services and job tracking on all orders — regardless of the size of the project.
If your business prides itself on being a reliable part of the energy sector. The smartest decision you can make is to let Essai be your number one choice for all your machining needs. We know our ongoing success is fully reliant on meeting the expectations of our clients. Contact us now to learn more about how our precision and efficiency mean value to you.