Schnelle CNC-Bearbeitung
Schnelle CNC-Bearbeitung
CNC machining is a new type of machining technology. The main job is to compile machining programs, that is, to turn manual work into computer programming. Of course, you need to have experience in manual processing. General CNC machining usually refers to precision machining, CNC machining lathes, CNC machining milling machines, CNC machining boring and milling machines, etc.

We use the latest software programs, advanced CNC machine tools, modern measuring equipment and skilled technicians, competitive quotations, fast delivery, and excellent quality. Essai has been widely recognized by customers worldwide.
Production Capacity:
Essai can process workpieces ranging in size from a few millimeters to complex components such as automotive dashboards. There are always a variety of stocks of plastics and metal blanks, such as Aluminum, stainless steel, carbon steel, PC, ABS, POM ... and so on, to meet many customer needs. If needed, we can also quickly purchase more exotic materials for special projects. Most Essai prototypes are produced by CNC, so they ensure accuracy equal to or better than injection molding and allow customers to bring their own materials to make their prototypes.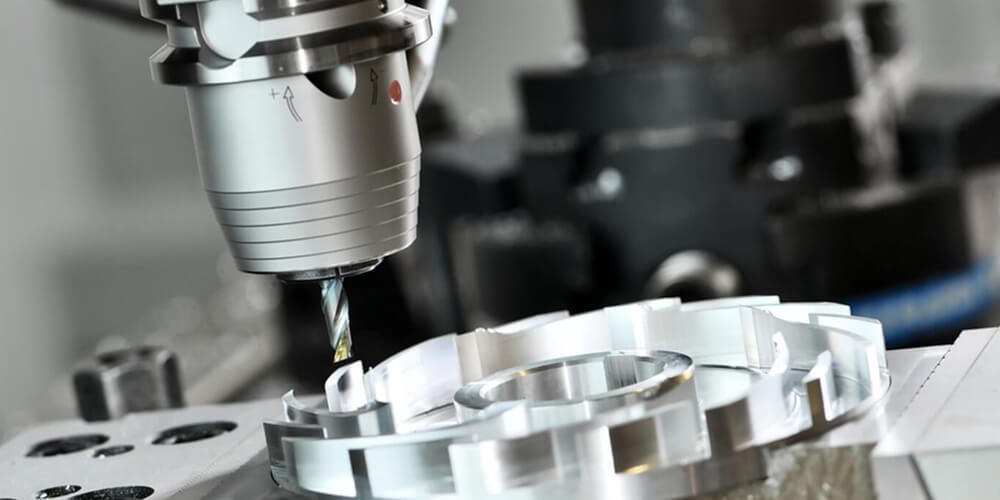 At the same time, Essai can also provide customers with related post-treatment and surface treatment services, such as dusting and oxidation. Our metal CNC machining capabilities can produce various types of parts with different sizes for many industries, including automotive, aerospace, marine, construction, scientific, medical, etc. With the latest CAD / CAM software and experience in processing most metals, we are able to produce high-precision parts in small and large quantities. We can also provide polishing services including polishing, chrome plating, gold plating, spray powder coating, hot-dip and anodizing.
Before starting to manufacture any components, our dedicated account managers and project engineers will discuss the required performance of prototype parts with customers to ensure that only the most suitable materials, processes, production, processing, and transportation methods are used; if your product quantity is not large, The time is short, and high-end requirements, please choose this processing technology-CNC Machining, choose us Essai, we will give you professional services from your inquiry.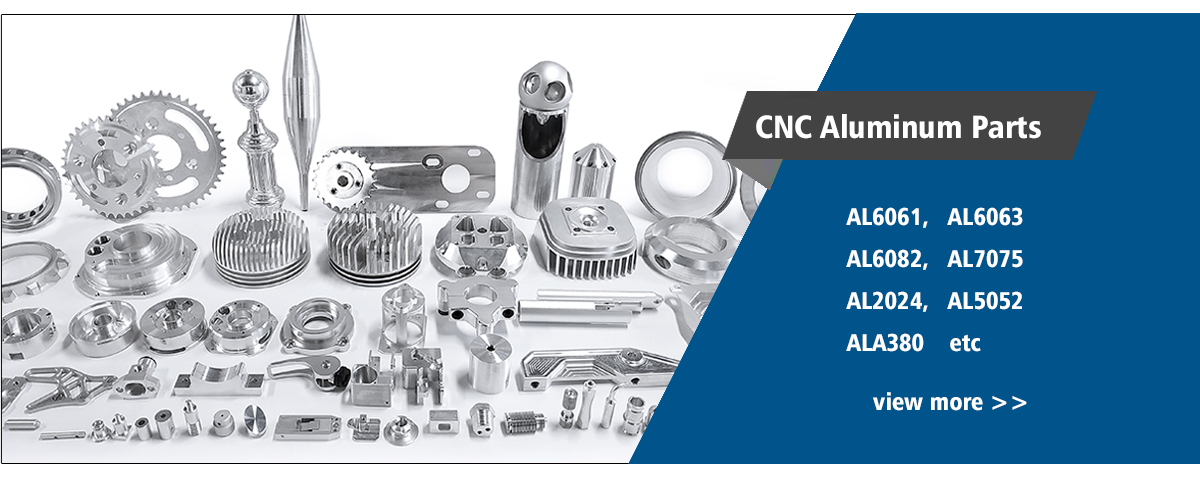 Advantages of the CNC machining:
Significantly reduce the number of tooling, complex parts do not require complex tooling. If you want to change the shape and size of the part. You only need to modify the part processing program. This is suitable for the development and modification of new products.
The processing quality is stable, the processing accuracy is high, and the repeatability is high. It meets the processing requirements of the aircraft.
In the case of multi-variety and small batch production, the production efficiency is high. They can reduce the time for production preparation, machine tool adjustment and process inspection. And reduce the cutting time due to the use of the optimal cutting amount.
Multi-coordinate linkage is possible. It can process complex profiles that are difficult to process by conventional methods. And can even process some unobservable processing parts.
When machining parts change, generally only need to change the NC program, which can save production preparation time.
The machine tool itself has high precision and rigidity. It can choose favorable processing volume and high productivity (generally 3 to 5 times that of ordinary machine tools).
High degree of machine tool automation can reduce labor intensity.
Disadvantages of CNC machining:
Machine tool equipment is expensive and requires a high level of maintenance personnel.
But its processing route is not easy to control and is not as intuitive as ordinary machine tools.
It has higher requirements for the quality of operators and higher technical requirements for maintenance personnel.
Verarbeitungshersteller, die sich seit mehreren Jahren auf die Präzisionsindustrie konzentrieren, und technische Ingenieure verfügen über mehr als 10 Jahre Betriebserfahrung. Unter der Leitung von professionellen Essai-Ätztechnikern ist die Produktqualität höher, die Vernetzungsdämpfung und der Verformungsgrad können gesteuert werden.
Die Rohstoffe bestehen aus guten Rohstoffen, die eine stabile Leistung und eine lange Lebensdauer aufweisen, die Fehlerrate von Teilen verringern und viele Arten von Produkten und vollständige Spezifikationen aufweisen. Von der Produktion bis zum Auslagern gibt es strenge Erkennungssysteme, die stets einen effizienten Betrieb und eine gute Präzision gewährleisten. Qualität ist garantiert und kooperative Kunden sind in vielen Regionen ansässig.
Das Unternehmen verfügt über mehrere CNC-Drehmaschinen, Bearbeitungszentren, spitzenloses Schleifen und automatische Drehmaschinen zur Bearbeitung verschiedener hochpräziser Metallwellenteile. Es kann je nach Kundenanforderung verschiedene Oberflächenbehandlungen durchführen, z. B. chemische Vernickelung, verschiedene Verzinkungen, Oxidation, Chromwärmebehandlung. Die Verarbeitungsgröße beträgt bis zu φ35 mm, die Länge beträgt 2000 mm und die Verarbeitungsgenauigkeit beträgt bis zu ± 0,004 mm.
Ausgestattet mit professionellem Produkt-Kundendienstpersonal, um Kunden bei der Auswahl der für ihre Maschinen geeigneten Produkte zu unterstützen. Das Unternehmen verfügt über einen perfekten Kundendienst und wird von den neuen und alten Kunden gut angenommen. Wir sind bestrebt, unseren Kunden effiziente und stabile Übertragungsprodukte und professionelle technische Dienstleistungen anzubieten.
Hauptausrüstung:
CNC-Bearbeitungszentrum (CNC-Fräsen, CNC-Drehen), CNC-Drehmaschine usw.
Laser cutting machines, Drilling machines, etc.
Bending machines, stamping machines, punching machines, welding machines, etc.
Tube laser cutting machines, Robert welder, etc.
Finish:
Hot-dip galvanized, cold dip galvanized, zinc plating-coloring, powder coating, etc.
Sandblasting, Anodizing Color, Blackening, Polishing, and Brushing, etc.
Drawings:
Step, Stp, Igs, X_T, Cad, Pdf, Dwg, Dxf or Samples.
You can use all kinds of matel and plastic raw material, usually we use as below:
Carbon steel / cold rolled sheet / hot rolled sheet / spcc.
Stainless steel (201, 304, 316).
Aluminium steel (5052, 6061, 7075).
Brass / plactic / copper, etc.
Rapid CNC Machining Capabilities as follows:

Applications
Machine components
Medica devices
Security components
Valve devices
Consumer components
Electronic housings
Furniture components
Motor housings
Smart lock components
Fittings / Contectings
Lighting components
Furniture components
Industry field
Medical
Aerospace
Security &Protection
Industrial
Consumer
Packaging
LED Lighting
Architectural
Electronic
Household appliances
Furniture
Office appliances
Telecom
Military
Agricultural
Automobile
Production Volume
Prototype
Low Volume
Small quantity
Mass production
Metal material
Aluminium
Carbon Steel
Bronze
Stainless steel
Kupfer
Alloy Steels
Messing
Iron
Plastic material
ABS
PVC
PP
PE
PC
PBT
POM
PEEK
PVC
PSU
PMMA
Nylon
Part Surface
Mirror Polish
Anodizing
Plated
Passivation
Malerei
Electrophoretic coating
Pulverbeschichtung
Non- stick debron coating
Industry standard
ISO 9001-2008
TS16949
Ausrüstung
5X 400X400mm high speed CNC / FANUC
2X 500X500MM high speed CNC / MORI SEIKI,
1X 600x600MM high speed CNC/MAKINO
20X 500X500mm high speed CNC/ Taiwan TAIKAN
5X 600X600mm high speed CNC /Taiwan TAIKAN
3X 800X800mm high speed CNC /Taiwan TAIKAN
Advantages
Shorter delivery time
Professional team
Competitive price
Good communication
Tight tolerance
Good quality control
File format
2D format
3D format
DWG
STEP
PDF
IGES
DXF
X_T
Packaging
Bubble
K-K carton / wood case
PE Foam
woodex /Plastic pallet
Lead time
Normally 2-4 weeks
But some of them depend on the quantites request.
Shipping
By air
By express (DHL,UPS, FedEX)
By sea