Fabricación de máquinas de embalaje
2020-03-21
Los componentes de fabricación de máquinas de embalaje soportan un desgaste increíble, y los fabricantes de máquinas de embalaje lo saben muy bien. En Essai, Inc., entendemos que cuando una empresa nos contacta con una pieza rota o un equipo de empaquetado, el tiempo es dinero. Tenemos la experiencia interna para llevar sus necesidades e ideas de empaque desde la fase de concepto y diseño hasta su fabricación e instalación completas.
To sell successfully, today's consumer goods rely heavily on the appropriate packaging. It's not just about sealing in quality and freshness or containing complex and irregularly sized products. It's also about how these goods can best be transported and displayed. Naturally, both material and labor costs are important factors when companies decide on the method and style for packaging their consumer goods.
Whether you want to repair existing packaging equipment and only damaged parts. We still have to decide how to integrate a piece of packaging equipment into the production line. You should all work with packaging machine manufacturers with proprietary technology to provide the highest quality and maximum value.
That's why working with Essai is the smartest choice you can make. We have a 72, 000-square-foot, world-class facility with state-of-the-art equipment as well as a one-decades-long list of satisfied clients.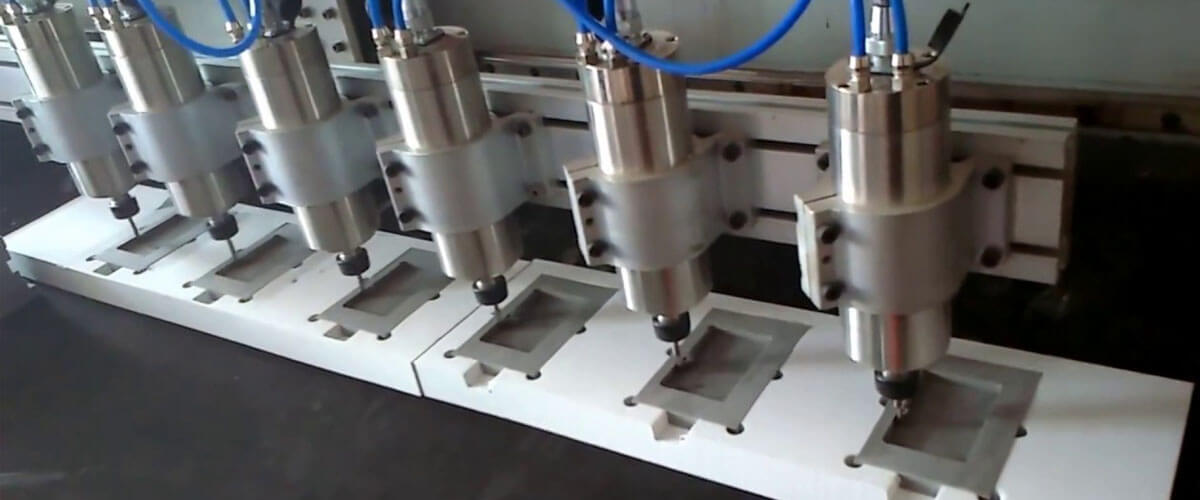 Your customer base won't wait if your distribution goes down because of faulty packaging equipment. So how do you get the results you're looking for consistently and within your budget? The answer is simple: Work exclusively with a packaging machine manufacturer that's certified in everything from reverse-engineering to computer numeric control (CNC) machining.
CNC Packaging Machine Fabrication Capabilities
At Essai, we've been refining our CNC machining capabilities for well over 10 years. In addition, with full reverse-engineering services from our best-in-class, highly trained engineers and machinists. We can extract all the design information necessary to produce repeatable replacement parts for any broken piece of equipment you have. As well as generate a CAD model for future reference.
Whatever your packaging needs are — from shrink-wrap packaging and bundling to clamshell packaging and pallet containment — you want reliable service on everything from getting a quote to agreeing on an installation and testing timeline. Once again, this is why working with Essai can benefit your business and help protect your bottom line.
Certified Quality and Craftsmanship
Como miembro de la Asociación de Fabricantes, con un sistema de gestión de calidad totalmente certificado de acuerdo con AS9100D e ISO 9001: 2015. Essai tiene la experiencia y el historial que desea en un fabricante de máquinas de envasado integral. Puede estar seguro de que todos nuestros equipos de fabricación, montaje, reparación y soporte técnico siguen los más estrictos estándares de calidad y de la industria.
Además de cumplir con sus pedidos más complejos y personalizados, nos dedicamos a brindar valor y un servicio al cliente de primer nivel. Además, tendrá la confianza que solo se obtiene al emplear una pequeña empresa estadounidense con certificación ISO 9001 y AS9100 con una calificación acreditada A + Better Business Bureau.
Llega al mercado a tiempo. Contáctenos ahora para saber de qué se tratan los servicios de mecanizado construidos por Essai.