Vervaardiging van verpakkingsmasjiene
2020-03-21
Komponente vir die vervaardiging van verpakkingsmasjiene verduur ongelooflike slytasie, en vervaardigers van verpakkingsmasjiene weet dit al te goed. By Essai, Inc., verstaan ​​ons dat tyd geld is as 'n onderneming ons kontak met 'n gebreekte onderdeel of stuk toerusting. Ons het die interne ervaring om u verpakkingsbehoeftes en idees vanaf die konsep- en ontwerpfase na die volledige vervaardiging en installering te neem.
Om suksesvol te verkoop, vertrou die verbruikersgoedere van vandag sterk op die toepaslike verpakking. Dit gaan nie net oor die verseëling van gehalte en varsheid of om komplekse en onreëlmatige grootte produkte te bevat nie. Dit gaan ook oor hoe hierdie goedere die beste vervoer en vertoon kan word. Natuurlik is sowel materiële as arbeidskoste belangrike faktore wanneer ondernemings besluit oor die metode en styl vir die verpakking van hul verbruiksgoedere.
Of u bestaande verpakkingstoerusting en slegs beskadigde onderdele wil herstel. Ons moet nog besluit hoe om 'n stuk verpakkingstoerusting in die produksielyn te integreer. U moet almal saam met vervaardiger van verpakkingsmasjiene met eie tegnologie werk om die hoogste gehalte en maksimum waarde te bied.
That's why working with Essai is the smartest choice you can make. We have a 72, 000-square-foot, world-class facility with state-of-the-art equipment as well as a one-decades-long list of satisfied clients.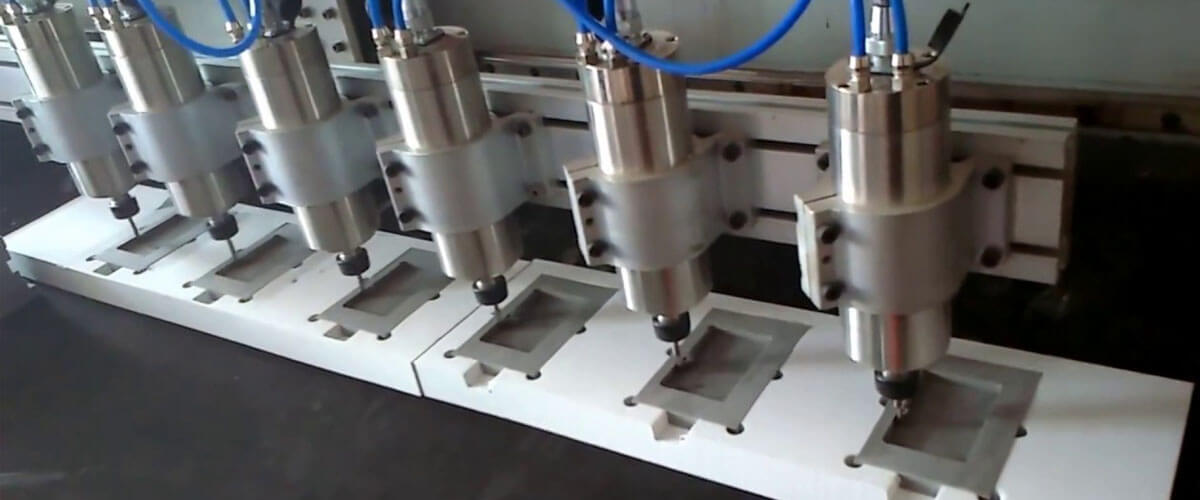 Your customer base won't wait if your distribution goes down because of faulty packaging equipment. So how do you get the results you're looking for consistently and within your budget? The answer is simple: Work exclusively with a packaging machine manufacturer that's certified in everything from reverse-engineering to computer numeric control (CNC) machining.
CNC Packaging Machine Fabrication Capabilities
At Essai, we've been refining our CNC machining capabilities for well over 10 years. In addition, with full reverse-engineering services from our best-in-class, highly trained engineers and machinists. We can extract all the design information necessary to produce repeatable replacement parts for any broken piece of equipment you have. As well as generate a CAD model for future reference.
Whatever your packaging needs are — from shrink-wrap packaging and bundling to clamshell packaging and pallet containment — you want reliable service on everything from getting a quote to agreeing on an installation and testing timeline. Once again, this is why working with Essai can benefit your business and help protect your bottom line.
Certified Quality and Craftsmanship
As a member of the Manufacturers' Association, with a fully certified quality management system in accordance with AS9100D and ISO 9001:2015. Essai has the experience and track record you want in a one-stop packaging machine manufacturer. You can rest assured that all of our equipment manufacturing, assembly, repair, and technical support follow the strictest quality and industry standards.
In addition to filling your most complex and custom orders, we're dedicated to delivering value and top-notch customer service. Plus, you'll have the confidence that only comes from employing a certified ISO 9001 and AS9100 American small business with an accredited A+ Better Business Bureau rating.
Get to the market on time. Contact us now to learn what Essai-built machining services are all about.