Fabrikasi Mesin Pengemas
2020-03-21
Komponen fabrikasi mesin pengemasan mengalami keausan yang luar biasa, dan produsen mesin pengemasan mengetahui hal ini dengan sangat baik. Di Essai, Inc., kami memahami bahwa ketika sebuah bisnis menghubungi kami dengan bagian atau peralatan pengemasan yang rusak, waktu adalah uang. Kami memiliki pengalaman internal untuk membawa kebutuhan dan ide pengemasan Anda dari tahap konsep dan desain hingga ke fabrikasi dan pemasangan lengkap.
To sell successfully, today's consumer goods rely heavily on the appropriate packaging. It's not just about sealing in quality and freshness or containing complex and irregularly sized products. It's also about how these goods can best be transported and displayed. Naturally, both material and labor costs are important factors when companies decide on the method and style for packaging their consumer goods.
Whether you want to repair existing packaging equipment and only damaged parts. We still have to decide how to integrate a piece of packaging equipment into the production line. You should all work with packaging machine manufacturers with proprietary technology to provide the highest quality and maximum value.
That's why working with Essai is the smartest choice you can make. We have a 72, 000-square-foot, world-class facility with state-of-the-art equipment as well as a one-decades-long list of satisfied clients.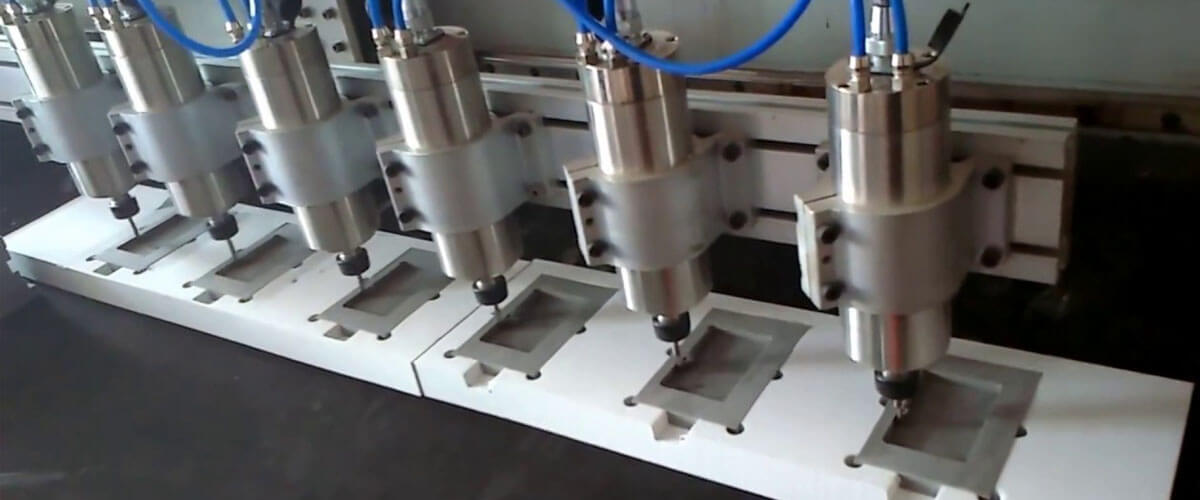 Your customer base won't wait if your distribution goes down because of faulty packaging equipment. So how do you get the results you're looking for consistently and within your budget? The answer is simple: Work exclusively with a packaging machine manufacturer that's certified in everything from reverse-engineering to computer numeric control (CNC) machining.
CNC Packaging Machine Fabrication Capabilities
At Essai, we've been refining our CNC machining capabilities for well over 10 years. In addition, with full reverse-engineering services from our best-in-class, highly trained engineers and machinists. We can extract all the design information necessary to produce repeatable replacement parts for any broken piece of equipment you have. As well as generate a CAD model for future reference.
Whatever your packaging needs are — from shrink-wrap packaging and bundling to clamshell packaging and pallet containment — you want reliable service on everything from getting a quote to agreeing on an installation and testing timeline. Once again, this is why working with Essai can benefit your business and help protect your bottom line.
Certified Quality and Craftsmanship
Sebagai anggota Asosiasi Produsen, dengan sistem manajemen mutu bersertifikat penuh sesuai dengan AS9100D dan ISO 9001: 2015. Essai memiliki pengalaman dan rekam jejak yang Anda inginkan di pabrik mesin kemasan satu atap. Anda dapat yakin bahwa semua manufaktur peralatan, perakitan, perbaikan, dan dukungan teknis kami mengikuti standar kualitas dan industri yang paling ketat.
Selain memenuhi pesanan Anda yang paling rumit dan khusus, kami berdedikasi untuk memberikan nilai dan layanan pelanggan terbaik. Selain itu, Anda akan memiliki keyakinan bahwa hanya menggunakan bisnis kecil bersertifikasi ISO 9001 dan AS9100 Amerika dengan peringkat A + Better Business Bureau yang terakreditasi.
Pergi ke pasar tepat waktu. Hubungi kami sekarang untuk mempelajari semua tentang layanan pemesinan yang dibuat Essai.