Chế tạo máy đóng gói
2020-03-21
Packaging machine fabrication components endure unbelievable wear and tear, and packaging machine manufacturers know this all too well. At Essai, Inc., we understand that when a business contacts us with a broken part or piece of packaging equipment, time is money. We have the in-house experience to take your packaging needs and ideas from the concept and design phase all the way to their full fabrication and installation.
To sell successfully, today's consumer goods rely heavily on the appropriate packaging. It's not just about sealing in quality and freshness or containing complex and irregularly sized products. It's also about how these goods can best be transported and displayed. Naturally, both material and labor costs are important factors when companies decide on the method and style for packaging their consumer goods.
Whether you want to repair existing packaging equipment and only damaged parts. We still have to decide how to integrate a piece of packaging equipment into the production line. You should all work with packaging machine manufacturers with proprietary technology to provide the highest quality and maximum value.
That's why working with Essai is the smartest choice you can make. We have a 72, 000-square-foot, world-class facility with state-of-the-art equipment as well as a one-decades-long list of satisfied clients.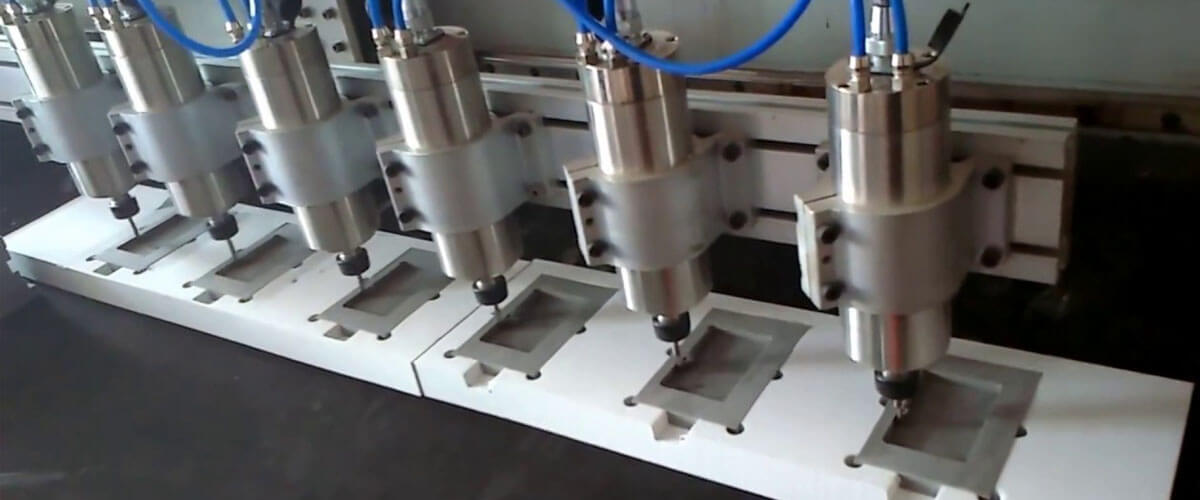 Your customer base won't wait if your distribution goes down because of faulty packaging equipment. So how do you get the results you're looking for consistently and within your budget? The answer is simple: Work exclusively with a packaging machine manufacturer that's certified in everything from reverse-engineering to computer numeric control (CNC) machining.
CNC Packaging Machine Fabrication Capabilities
At Essai, we've been refining our CNC machining capabilities for well over 10 years. In addition, with full reverse-engineering services from our best-in-class, highly trained engineers and machinists. We can extract all the design information necessary to produce repeatable replacement parts for any broken piece of equipment you have. As well as generate a CAD model for future reference.
Whatever your packaging needs are — from shrink-wrap packaging and bundling to clamshell packaging and pallet containment — you want reliable service on everything from getting a quote to agreeing on an installation and testing timeline. Once again, this is why working with Essai can benefit your business and help protect your bottom line.
Certified Quality and Craftsmanship
Là thành viên của Hiệp hội các nhà sản xuất, với hệ thống quản lý chất lượng được chứng nhận đầy đủ theo tiêu chuẩn AS9100D và ISO 9001: 2015. Essai có kinh nghiệm và thành tích mà bạn mong muốn trong một nhà sản xuất máy đóng gói một cửa. Bạn có thể yên tâm rằng tất cả các thiết bị của chúng tôi sản xuất, lắp ráp, sửa chữa và hỗ trợ kỹ thuật đều tuân theo các tiêu chuẩn công nghiệp và chất lượng nghiêm ngặt nhất.
Ngoài việc thực hiện các đơn đặt hàng phức tạp nhất và tùy chỉnh của bạn, chúng tôi còn tận tâm mang lại giá trị và dịch vụ khách hàng hàng đầu. Thêm vào đó, bạn sẽ có được sự tự tin chỉ đến từ việc sử dụng một doanh nghiệp nhỏ của Mỹ được chứng nhận ISO 9001 và AS9100 với xếp hạng A + Better Business Bureau được công nhận.
Đi chợ đúng giờ. Liên hệ với chúng tôi ngay bây giờ để tìm hiểu tất cả về các dịch vụ gia công do Essai xây dựng.