Fabricage van verpakkingsmachines
21-03-2020
Packaging machine fabrication components endure unbelievable wear and tear, and packaging machine manufacturers know this all too well. At Essai, Inc., we understand that when a business contacts us with a broken part or piece of packaging equipment, time is money. We have the in-house experience to take your packaging needs and ideas from the concept and design phase all the way to their full fabrication and installation.
To sell successfully, today's consumer goods rely heavily on the appropriate packaging. It's not just about sealing in quality and freshness or containing complex and irregularly sized products. It's also about how these goods can best be transported and displayed. Naturally, both material and labor costs are important factors when companies decide on the method and style for packaging their consumer goods.
Whether you want to repair existing packaging equipment and only damaged parts. We still have to decide how to integrate a piece of packaging equipment into the production line. You should all work with packaging machine manufacturers with proprietary technology to provide the highest quality and maximum value.
That's why working with Essai is the smartest choice you can make. We have a 72, 000-square-foot, world-class facility with state-of-the-art equipment as well as a one-decades-long list of satisfied clients.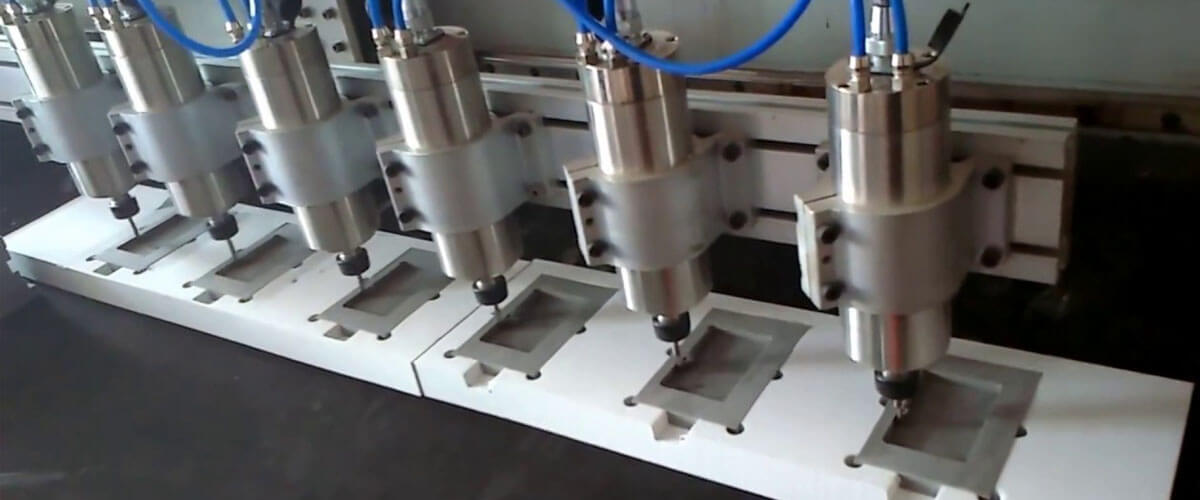 Your customer base won't wait if your distribution goes down because of faulty packaging equipment. So how do you get the results you're looking for consistently and within your budget? The answer is simple: Work exclusively with a packaging machine manufacturer that's certified in everything from reverse-engineering to computer numeric control (CNC) machining.
CNC Packaging Machine Fabrication Capabilities
At Essai, we've been refining our CNC machining capabilities for well over 10 years. In addition, with full reverse-engineering services from our best-in-class, highly trained engineers and machinists. We can extract all the design information necessary to produce repeatable replacement parts for any broken piece of equipment you have. As well as generate a CAD model for future reference.
Whatever your packaging needs are — from shrink-wrap packaging and bundling to clamshell packaging and pallet containment — you want reliable service on everything from getting a quote to agreeing on an installation and testing timeline. Once again, this is why working with Essai can benefit your business and help protect your bottom line.
Certified Quality and Craftsmanship
Als lid van de Manufacturers 'Association, met een volledig gecertificeerd kwaliteitsmanagementsysteem in overeenstemming met AS9100D en ISO 9001: 2015. Essai heeft de ervaring en het trackrecord dat u zoekt in een one-stop-fabrikant van verpakkingsmachines. U kunt er zeker van zijn dat al onze fabricage, montage, reparatie en technische ondersteuning van apparatuur voldoen aan de strengste kwaliteits- en industrienormen.
Naast het invullen van uw meest complexe en aangepaste bestellingen, zijn we toegewijd aan het leveren van waarde en eersteklas klantenservice. Bovendien hebt u het vertrouwen dat alleen voortkomt uit het gebruik van een gecertificeerde ISO 9001 en AS9100 Amerikaanse kleine onderneming met een geaccrediteerde A + Better Business Bureau-beoordeling.
Kom op tijd naar de markt. Neem nu contact met ons op voor meer informatie over de door Essai gebouwde bewerkingsservices.