Usinage CNC aérospatial
21/03/2020
Les matériaux et les technologies de fabrication des pièces d'usinage CNC aérospatial se développent vers des températures élevées, un poids léger, un mélange, une intégration, un rendement élevé et un faible coût. La technologie de fabrication de composants structurels complexes tels que les boîtiers d'aéronefs et les disques de pale intégrés des moteurs d'aviation s'améliore constamment. La technologie de fabrication est passée de la fabrication de pointe à la fabrication haut de gamme. La technologie de traitement des pièces structurelles complexes pour l'aviation implique des machines-outils CNC, des outils avancés, une programmation efficace, une simulation d'usinage CNC et des processus de coupe et une optimisation des paramètres.
Traitement de pièces d'usinage CNC structurelles complexes typiques pour l'aérospatiale
Aerospace CNC Machining parts use a large number of difficult-to-machine materials and composite materials such as titanium alloys and high-temperature alloys, and their machinability is extremely poor. The parts of the casing and the whole leaf disc are complex, and it is easy to produce machining deformation. The dimensional accuracy and technical requirements are difficult to guarantee.
The machining of the integral leaf disc type is a typical five-axis CNC milling. The airflow passage between adjacent blades is narrow, and the surface between the blades is prone to interference during processing, which has extremely high requirements for the tool path. Because of the easy interference. It is necessary to test the accuracy of the machining program by simulation before actual machining.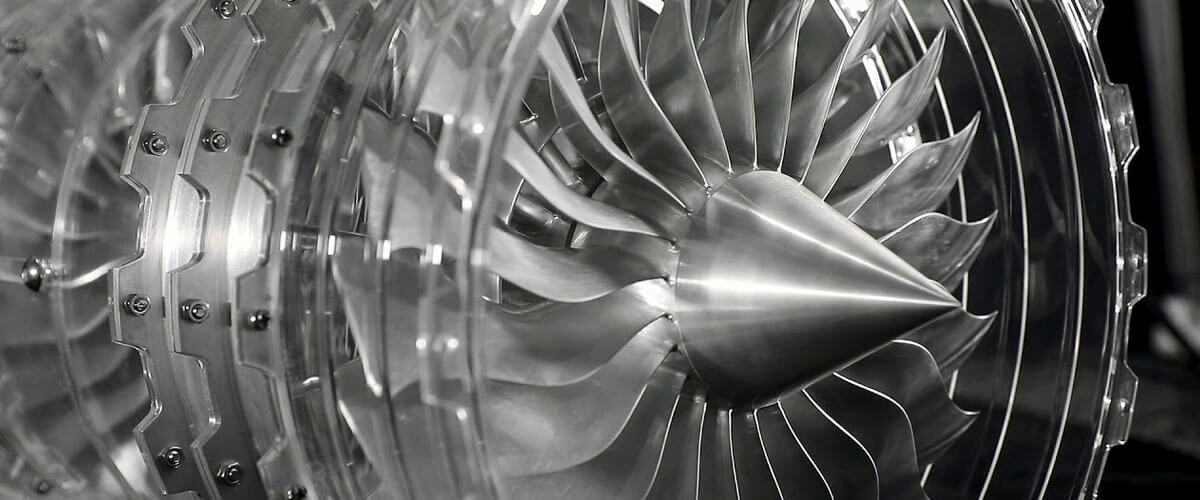 Whole leaf disc processing simulation steps:
1. In the VERICUT environment, call the constructed five-axis machining center model. Call machine files, CNC control files, and tool magazine files.
2. Introduce the blank STL model file of the whole leaf disc into the component tree and set the workpiece coordinate system.
3. Transfer to the NC program and define the tool list.
4. Check the correctness of the NC program. Set the recognition color such as collision, overtravel, and interference to check the interference between the machine tool, the tool, and the fixture.
5. Impeller simulation results analysis, check the parts for undercut, overcut, confirm whether the program can be used.
L'usinage de pièces structurelles complexes des moteurs d'avion repose sur des innovations dans les méthodes de processus. Son niveau de fabrication détermine directement les performances du moteur aéronautique.
Essai fournit des services de prototypage rapide, d'impression 3D aérospatiale, de moulage par injection aérospatiale, d'usinage CNC aérospatial, à faible volume, à la demande. Pas de MOQ. Conception gratuite de livraison rapide.