Pemesinan CNC Aeroangkasa
2020-03-21
The materials and manufacturing technologies of Aerospace CNC Machining parts are developing toward high temperature, lightweight, compounding, integration, high efficiency, and low cost. The manufacturing technology of complex structural components such as aircraft casings and integral blade disks of aviation engines is constantly improving. Manufacturing technology has evolved from advanced manufacturing to high-end manufacturing. Aviation complex structural parts processing technology involves CNC machine tools, advanced tools, efficient programming, CNC machining simulation and cutting process and parameter optimization.
Processing of typical complex structural Aerospace CNC Machining parts
Aerospace CNC Machining parts use a large number of difficult-to-machine materials and composite materials such as titanium alloys and high-temperature alloys, and their machinability is extremely poor. The parts of the casing and the whole leaf disc are complex, and it is easy to produce machining deformation. The dimensional accuracy and technical requirements are difficult to guarantee.
The machining of the integral leaf disc type is a typical five-axis CNC milling. The airflow passage between adjacent blades is narrow, and the surface between the blades is prone to interference during processing, which has extremely high requirements for the tool path. Because of the easy interference. It is necessary to test the accuracy of the machining program by simulation before actual machining.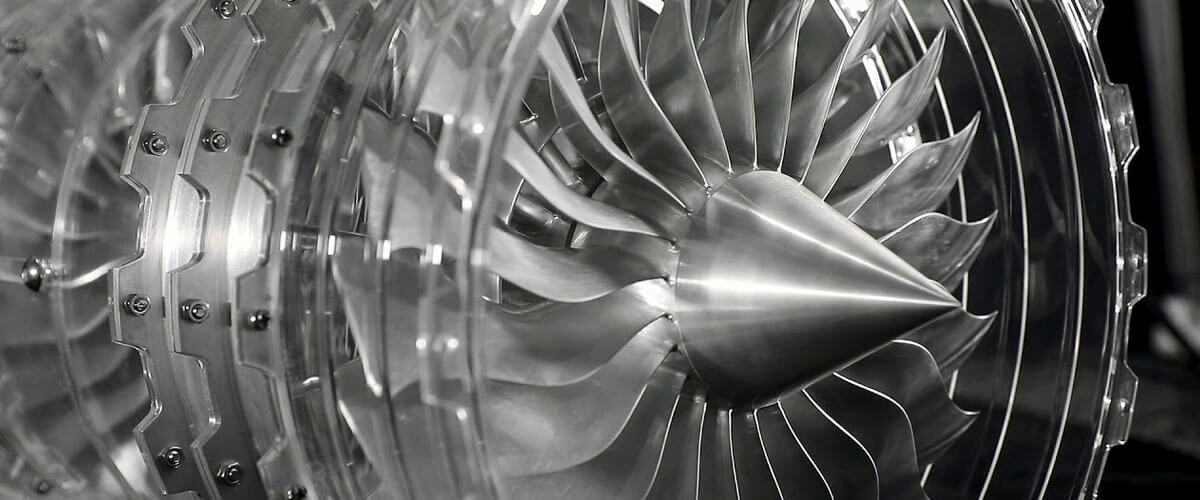 Whole leaf disc processing simulation steps:
1. In the VERICUT environment, call the constructed five-axis machining center model. Call machine files, CNC control files, and tool magazine files.
2. Introduce the blank STL model file of the whole leaf disc into the component tree and set the workpiece coordinate system.
3. Transfer to the NC program and define the tool list.
4. Check the correctness of the NC program. Set the recognition color such as collision, overtravel, and interference to check the interference between the machine tool, the tool, and the fixture.
5. Impeller simulation results analysis, check the parts for undercut, overcut, confirm whether the program can be used.
Pemesinan bahagian struktur kompleks enjin aero bergantung pada inovasi dalam kaedah proses. Tahap pembuatannya secara langsung menentukan prestasi enjin aero.
Essai menyediakan perkhidmatan prototaip cepat, Percetakan 3D Aeroangkasa, cetakan suntikan Aeroangkasa, Pemesinan Aerospace CNC, jumlah rendah, berdasarkan permintaan. Tiada MOQ. Reka bentuk penghantaran percuma.