Prelucrare rapidă CNC
Prelucrare rapidă CNC
Prelucrarea CNC este un nou tip de tehnologie de prelucrare. Sarcina principală este de a compila programe de prelucrare, adică de a transforma munca manuală în programare computerizată. Desigur, trebuie să aveți experiență în procesarea manuală. Prelucrarea generală CNC se referă, de obicei, la prelucrarea de precizie, strungurile de prelucrare CNC, frezele de prelucrare CNC, mașinile de alezat și frezat prin prelucrarea CNC etc.

Folosim cele mai noi programe software, mașini-unelte CNC avansate, echipamente moderne de măsurare și tehnicieni calificați, oferte competitive, livrare rapidă și calitate excelentă. Essai a fost recunoscut pe scară largă de către clienții din întreaga lume.
Capacitatea de producție:
Essai can process workpieces ranging in size from a few millimeters to complex components such as automotive dashboards. There are always a variety of stocks of plastics and metal blanks, such as Aluminum, stainless steel, carbon steel, PC, ABS, POM ... and so on, to meet many customer needs. If needed, we can also quickly purchase more exotic materials for special projects. Most Essai prototypes are produced by CNC, so they ensure accuracy equal to or better than injection molding and allow customers to bring their own materials to make their prototypes.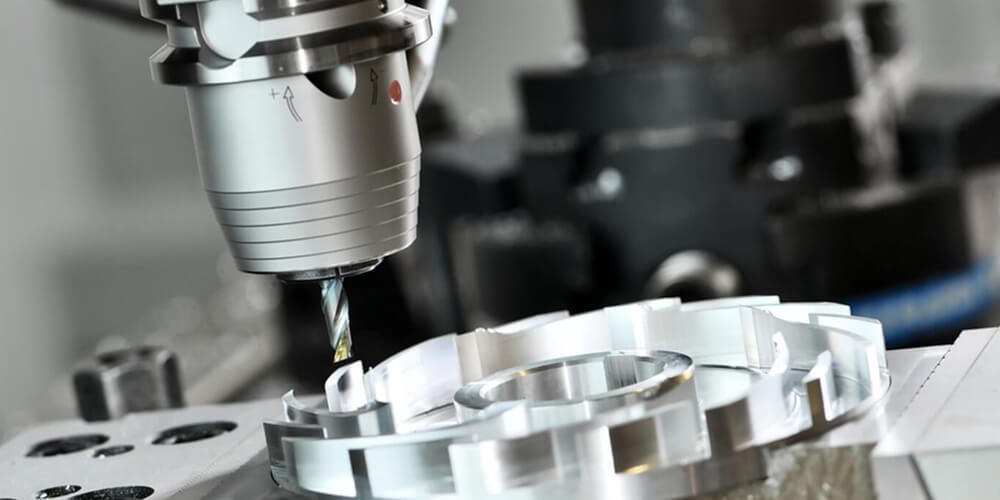 În același timp, Essai poate oferi clienților și servicii conexe de post-tratament și tratament de suprafață, cum ar fi praful și oxidarea. Capacitățile noastre de prelucrare CNC a metalelor pot produce diferite tipuri de piese cu dimensiuni diferite pentru multe industrii, inclusiv auto, aerospațiale, maritime, de construcții, științifice, medicale etc. Cu cel mai recent software CAD / CAM și experiență în prelucrarea majorității metalelor, suntem capabili pentru a produce piese de înaltă precizie în cantități mici și mari. De asemenea, putem oferi servicii de lustruire, inclusiv lustruire, placare cu crom, placare cu aur, acoperire cu pulverizare prin pulverizare, înmuiat la cald și anodizare.
Înainte de a începe fabricarea oricăror componente, managerii noștri de cont și inginerii de proiect vor discuta cu clienții despre performanța necesară a pieselor prototip pentru a se asigura că sunt utilizate doar cele mai potrivite materiale, procese, producție, prelucrare și metode de transport; dacă cantitatea produsului dvs. nu este mare, timpul este scurt și cerințele de ultimă generație, vă rugăm să alegeți această tehnologie de prelucrare - prelucrare CNC, alegeți-ne Essai, vă vom oferi servicii profesionale din cererea dvs.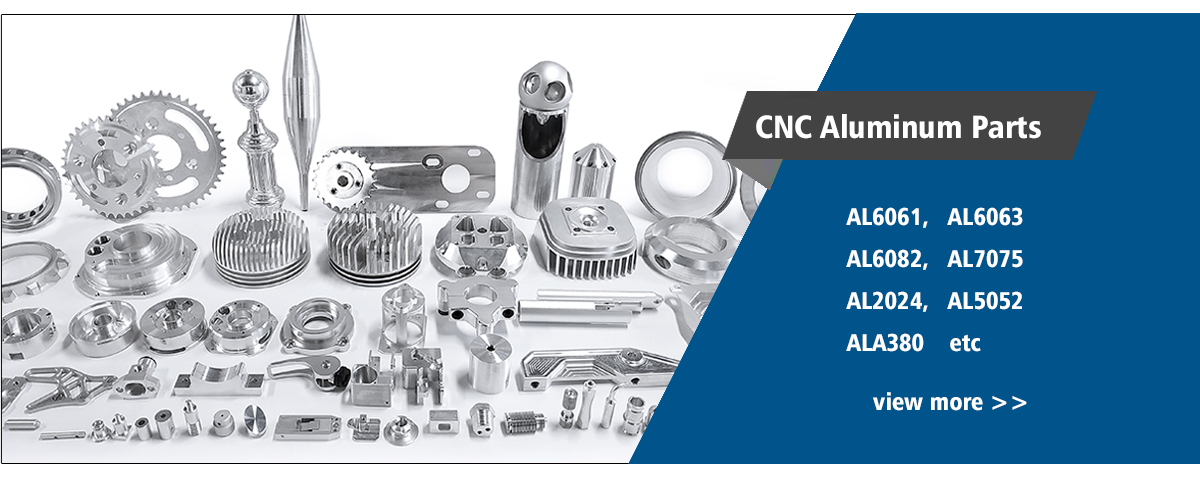 Avantajele prelucrării CNC:
Reduceți semnificativ numărul de scule, piesele complexe nu necesită scule complexe. Dacă doriți să modificați forma și dimensiunea piesei. Trebuie doar să modificați programul de procesare a pieselor. Acest lucru este potrivit pentru dezvoltarea și modificarea de noi produse.
The processing quality is stable, the processing accuracy is high, and the repeatability is high. It meets the processing requirements of the aircraft.
In the case of multi-variety and small batch production, the production efficiency is high. They can reduce the time for production preparation, machine tool adjustment and process inspection. And reduce the cutting time due to the use of the optimal cutting amount.
Multi-coordinate linkage is possible. It can process complex profiles that are difficult to process by conventional methods. And can even process some unobservable processing parts.
When machining parts change, generally only need to change the NC program, which can save production preparation time.
The machine tool itself has high precision and rigidity. It can choose favorable processing volume and high productivity (generally 3 to 5 times that of ordinary machine tools).
High degree of machine tool automation can reduce labor intensity.
Disadvantages of CNC machining:
Machine tool equipment is expensive and requires a high level of maintenance personnel.
But its processing route is not easy to control and is not as intuitive as ordinary machine tools.
It has higher requirements for the quality of operators and higher technical requirements for maintenance personnel.
Processing manufacturers who focus on the precision industry for several years and technical engineers have more than 10 years of operating experience. Under the operation of Essai professional etching technical engineers, the product quality is higher, the cross-linking attenuation, and the degree of deformation can be controlled.
The raw materials are made of good raw materials, which have stable performance and long service life, reduce the defect rate of parts, and have many types of products and complete specifications. From the production to the out of the warehouse, there are strict detection systems, which always maintain efficient operation and good precision. Quality is guaranteed, and cooperative customers are located in many regions.
The company has multiple CNC lathes, machining centers, centerless grinding, automatic lathes to process various high-precision metal shaft parts. It can perform various surface treatments according to customer requirements, such as chemical nickel plating, various zinc plating, oxidation, chromium heat treatment The processing size is up to φ35mm, the length is 2000mm, and the processing accuracy is up to ± 0.004mm.
Equipped with professional product customer service staff to assist customers in choosing products suitable for their machinery. The company has perfect after-sales service, and is well received by the new and old customers; we are dedicated to providing our customers with efficient and stable transmission products and professional technical services.
Main Equipment:
CNC Machining Center (CNC milling, CNC turning), CNC Lathe, etc.
Mașini de tăiat cu laser, mașini de găurit etc.
Mașini de îndoit, ștanțat, ștanțat, sudor etc.
Mașini de tăiat cu laser cu tuburi, sudor Robert etc.
Finalizarea:
Galvanizat la cald, zincat la rece, zincare-colorare, acoperire cu pulbere etc.
Sablare, anodizare a culorii, înnegrire, lustruire și periere etc.
Desene:
Step, Stp, Igs, X_T, Cad, Pdf, Dwg, Dxf sau Samples.
You can use all kinds of matel and plastic raw material, usually we use as below:
Carbon steel / cold rolled sheet / hot rolled sheet / spcc.
Stainless steel (201, 304, 316).
Aluminium steel (5052, 6061, 7075).
Brass / plactic / copper, etc.
Rapid CNC Machining Capabilities as follows:

Applications
Machine components
Medica devices
Security components
Valve devices
Consumer components
Electronic housings
Furniture components
Motor housings
Smart lock components
Fittings / Contectings
Lighting components
Furniture components
Industry field
Medical
Aerospace
Security &Protection
Industrial
Consumer
Packaging
LED Lighting
Architectural
Electronic
Household appliances
Furniture
Office appliances
Telecom
Military
Agricultural
Automobile
Production Volume
Prototype
Low Volume
Small quantity
Mass production
Metal material
Aluminiu
Carbon Steel
Bronze
Stainless steel
Cupru
Alloy Steels
Brass
Iron
Plastic material
ABS
PVC
PP
PE
PC
PBT
POM
PEEK
PVC
PSU
PMMA
Nylon
Part Surface
Mirror Polish
Anodizing
Plated
Passivation
Pictura
Electrophoretic coating
Powder coating
Non- stick debron coating
Industry standard
ISO 9001-2008
TS16949
Equipment
5X 400X400mm high speed CNC / FANUC
2X 500X500MM high speed CNC / MORI SEIKI,
1X 600x600MM high speed CNC/MAKINO
20X 500X500mm high speed CNC/ Taiwan TAIKAN
5X 600X600mm high speed CNC /Taiwan TAIKAN
3X 800X800mm high speed CNC /Taiwan TAIKAN
Advantages
Shorter delivery time
Professional team
Competitive price
Good communication
Tight tolerance
Good quality control
File format
2D format
3D format
DWG
STEP
PDF
IGES
DXF
X_T
Packaging
Bubble
K-K carton / wood case
PE Foam
woodex /Plastic pallet
Lead time
Normally 2-4 weeks
But some of them depend on the quantites request.
Shipping
By air
By express (DHL,UPS, FedEX)
By sea