Rapid CNC Machining
Rapida lavorazione CNC
Essai specialize in rapid prototyping, sheet metal and low volume production of custom parts. Our international team of engineers and technicians use advanced equipment and techniques like 3D metal printing, multi-axis CNC machining and plastic injection molding, to turn your designs into reality quickly, accurately and at a great price.

We use the latest software programs, advanced CNC machine tools, modern measuring equipment and skilled technicians, competitive quotations, fast delivery, and excellent quality. Essai has been widely recognized by customers worldwide.
Production Capacity:
Essai can process workpieces ranging in size from a few millimeters to complex components such as automotive dashboards. There are always a variety of stocks of plastics and metal blanks, such as Aluminum, stainless steel, carbon steel, PC, ABS, POM ... and so on, to meet many customer needs. If needed, we can also quickly purchase more exotic materials for special projects. Most Essai prototypes are produced by CNC, so they ensure accuracy equal to or better than injection molding and allow customers to bring their own materials to make their prototypes.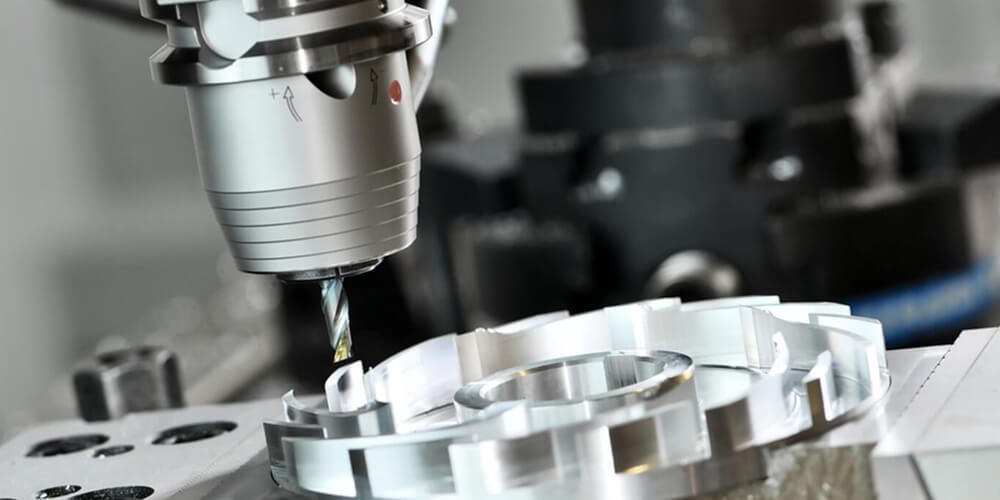 Allo stesso tempo, Essai può anche fornire ai clienti i relativi servizi di post-trattamento e trattamento delle superfici, come spolveratura e ossidazione. Le nostre capacità di lavorazione CNC di metalli possono produrre vari tipi di parti con dimensioni diverse per molti settori, tra cui automobilistico, aerospaziale, navale, edile, scientifico, medico, ecc. Con il software CAD / CAM più recente e l'esperienza nella lavorazione della maggior parte dei metalli, siamo in grado per produrre pezzi di alta precisione in piccole e grandi quantità. Possiamo anche fornire servizi di lucidatura tra cui lucidatura, cromatura, doratura, verniciatura a polvere a spruzzo, immersione a caldo e anodizzazione.
Before starting to manufacture any components, our dedicated account managers and project engineers will discuss the required performance of prototype parts with customers to ensure that only the most suitable materials, processes, production, processing, and transportation methods are used; if your product quantity is not large, The time is short, and high-end requirements, please choose this processing technology-CNC Machining, choose us Essai, we will give you professional services from your inquiry.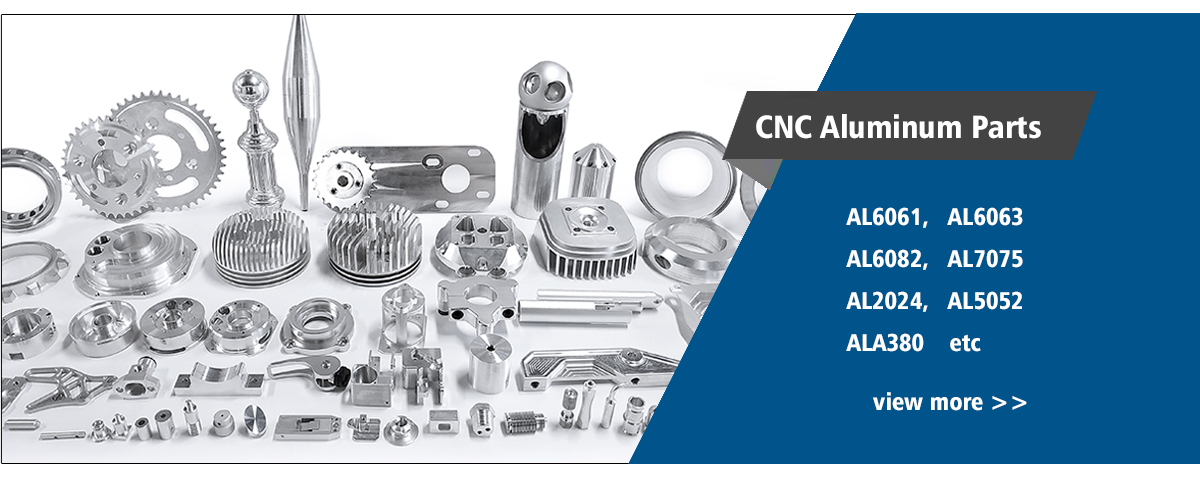 Advantages of the CNC machining:
Significantly reduce the number of tooling, complex parts do not require complex tooling. If you want to change the shape and size of the part. You only need to modify the part processing program. This is suitable for the development and modification of new products.
The processing quality is stable, the processing accuracy is high, and the repeatability is high. It meets the processing requirements of the aircraft.
In the case of multi-variety and small batch production, the production efficiency is high. They can reduce the time for production preparation, machine tool adjustment and process inspection. And reduce the cutting time due to the use of the optimal cutting amount.
Multi-coordinate linkage is possible. It can process complex profiles that are difficult to process by conventional methods. And can even process some unobservable processing parts.
When machining parts change, generally only need to change the NC program, which can save production preparation time.
La macchina utensile stessa ha un'elevata precisione e rigidità. Può scegliere un volume di lavorazione favorevole e un'elevata produttività (generalmente da 3 a 5 volte quella delle macchine utensili ordinarie).
Un alto grado di automazione della macchina utensile può ridurre l'intensità del lavoro.
Svantaggi della lavorazione CNC:
L'attrezzatura della macchina utensile è costosa e richiede un alto livello di personale di manutenzione.
Ma il suo percorso di elaborazione non è facile da controllare e non è intuitivo come le normali macchine utensili.
Presenta requisiti più elevati per la qualità degli operatori e requisiti tecnici più elevati per il personale di manutenzione.
Our Services:
1) CNC Machine:
Three-Axis CNC
Four-Axis CNC
Five-Axis CNC
Turning CNC
Laser cutting
Sheet metal
2) Rapid Prototyping : 3D Printing / SLS / SLA/ Vacuum Casting
3) Silicon Compression
4) Low volume production and Assembly;
5) sheet metal part / stamping
Surface treatments:
Polishing, Painting, Anodizing, Electroplating , Sandblasting, silkscreen, Laser carving
We Served Industry:
Automotive, Home Appliance, Areospace, Consumer Electronic, Medical, Defence, Toy, ect.
Materials:
1) Plastic - ABS, PMMA, PC, PP, PE, POM ect.
2) Metal - Aluminum, Stainless Steel, Brass, Zinc ect.
3) Others - Rubber, Silicon, ect.
You can use all kinds of matel and plastic raw material, usually we use as below:
Carbon steel / cold rolled sheet / hot rolled sheet / spcc.
Stainless steel (201, 304, 316).
Aluminium steel (5052, 6061, 7075).
Brass / plactic ABS, PMMA, PC, PP, PE, POM / copper, etc.
Rapid CNC Machining Capabilities as follows:

Applications
Machine components
Medica devices
Security components
Valve devices
Consumer components
Electronic housings
Furniture components
Motor housings
Smart lock components
Fittings / Contectings
Lighting components
Furniture components
Industry field
Medical
Aerospaziale
Security &Protection
Industrial
Consumer
Packaging
LED Lighting
Architectural
Electronic
Household appliances
Furniture
Office appliances
Telecom
Military
Agricultural
Automobile
Production Volume
Prototype
Low Volume
Small quantity
Mass production
Metal material
Alluminio
Carbon Steel
Bronze
Acciaio inossidabile
Rame
Alloy Steels
Brass
Ferro
Plastic material
ABS
PVC
PP
PE
PC
PBT
POM
PEEK
PVC
PSU
PMMA
Nylon
Part Surface
Mirror Polish
Anodizing
Plated
Passivation
Painting
Electrophoretic coating
Powder coating
Non- stick debron coating
Industry standard
ISO 9001-2008
TS16949
Attrezzature
5X 400X400mm high speed CNC / FANUC
2X 500X500MM high speed CNC / MORI SEIKI,
1X 600x600MM high speed CNC/MAKINO
20X 500X500mm high speed CNC/ Taiwan TAIKAN
5X 600X600mm high speed CNC /Taiwan TAIKAN
3X 800X800mm high speed CNC /Taiwan TAIKAN
Advantages
Shorter delivery time
Professional team
Competitive price
Good communication
Tight tolerance
Good quality control
File format
2D format
3D format
DWG
STEP
PDF
IGES
DXF
X_T
Packaging
Bubble
K-K carton / wood case
PE Foam
woodex /Plastic pallet
Lead time
Normally 2-4 weeks
But some of them depend on the quantites request.
Shipping
By air
By express (DHL,UPS, FedEX)
By sea
Benvenuto per iniziare subito la tua attività!
Contattaci