Fabrication de machines d'emballage
21/03/2020
Les composants de fabrication des machines d'emballage subissent une usure incroyable, et les fabricants de machines d'emballage le savent trop bien. Chez Essai, Inc., nous comprenons que lorsqu'une entreprise nous contacte avec une pièce cassée ou une pièce d'équipement d'emballage, le temps, c'est de l'argent. Nous avons l'expérience en interne pour prendre vos besoins et vos idées d'emballage de la phase de conception et de conception jusqu'à leur fabrication et installation complètes.
To sell successfully, today's consumer goods rely heavily on the appropriate packaging. It's not just about sealing in quality and freshness or containing complex and irregularly sized products. It's also about how these goods can best be transported and displayed. Naturally, both material and labor costs are important factors when companies decide on the method and style for packaging their consumer goods.
Whether you want to repair existing packaging equipment and only damaged parts. We still have to decide how to integrate a piece of packaging equipment into the production line. You should all work with packaging machine manufacturers with proprietary technology to provide the highest quality and maximum value.
C'est pourquoi travailler avec Essai est le choix le plus intelligent que vous puissiez faire. Nous avons une installation de classe mondiale de 72 000 pieds carrés avec un équipement à la fine pointe de la technologie ainsi qu'une liste de clients satisfaits qui dure depuis plusieurs décennies.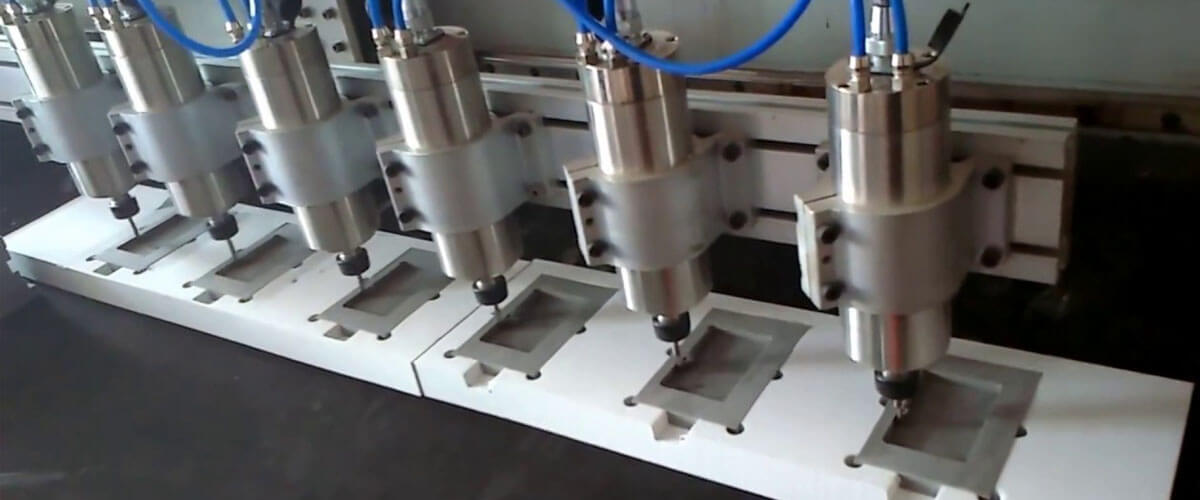 Votre clientèle n'attendra pas si votre distribution tombe en panne en raison d'un équipement d'emballage défectueux. Alors, comment obtenir les résultats que vous recherchez de manière cohérente et dans les limites de votre budget? La réponse est simple: travaillez exclusivement avec un fabricant de machines d'emballage certifié dans tous les domaines, de la rétro-ingénierie à l'usinage à commande numérique par ordinateur (CNC).
Capacités de fabrication de machines d'emballage CNC
At Essai, we've been refining our CNC machining capabilities for well over 10 years. In addition, with full reverse-engineering services from our best-in-class, highly trained engineers and machinists. We can extract all the design information necessary to produce repeatable replacement parts for any broken piece of equipment you have. As well as generate a CAD model for future reference.
Whatever your packaging needs are — from shrink-wrap packaging and bundling to clamshell packaging and pallet containment — you want reliable service on everything from getting a quote to agreeing on an installation and testing timeline. Once again, this is why working with Essai can benefit your business and help protect your bottom line.
Certified Quality and Craftsmanship
As a member of the Manufacturers' Association, with a fully certified quality management system in accordance with AS9100D and ISO 9001:2015. Essai has the experience and track record you want in a one-stop packaging machine manufacturer. You can rest assured that all of our equipment manufacturing, assembly, repair, and technical support follow the strictest quality and industry standards.
In addition to filling your most complex and custom orders, we're dedicated to delivering value and top-notch customer service. Plus, you'll have the confidence that only comes from employing a certified ISO 9001 and AS9100 American small business with an accredited A+ Better Business Bureau rating.
Get to the market on time. Contact us now to learn what Essai-built machining services are all about.