Friction Stir Welding (FSW)
Saldatura a frizione (FSW) is an advanced solid-phase welding technology. The heat input during welding is small, the metal does not melt, and there is no elemental burnout. For a high-quality connection of metal materials such as aluminum, magnesium, steel, titanium, and metal matrix composite materials.

Our company is mainly engaged in special CNC processing (friction stir welding, vacuum brazing), friction welding stirrer, brazing flux, and special welding technology application and promotion in various emerging industries. Provide a total solution to meet product needs. At the same time, there is a production base in Shenzhen.
In the field of metal material welding and processing, we have various experts who have in-depth knowledge of metal applications, thermal calculations and radiator product manufacturing. From controlling alloy composition to improving the manufacturing process to meet the needs of various customers, including material selection, heat dissipation scheme design, strength calculation, mechanical processing, welding process, product surface treatment, product assembly, etc., to achieve batch product stability and efficiency, Reduce cost control, etc.
Customers cover various industries: including AVIC, China Shipbuilding Heavy Industries, and other military units. Huawei, Chuangxin Laser, CRRC, Siemens, BYD, Tesla, etc.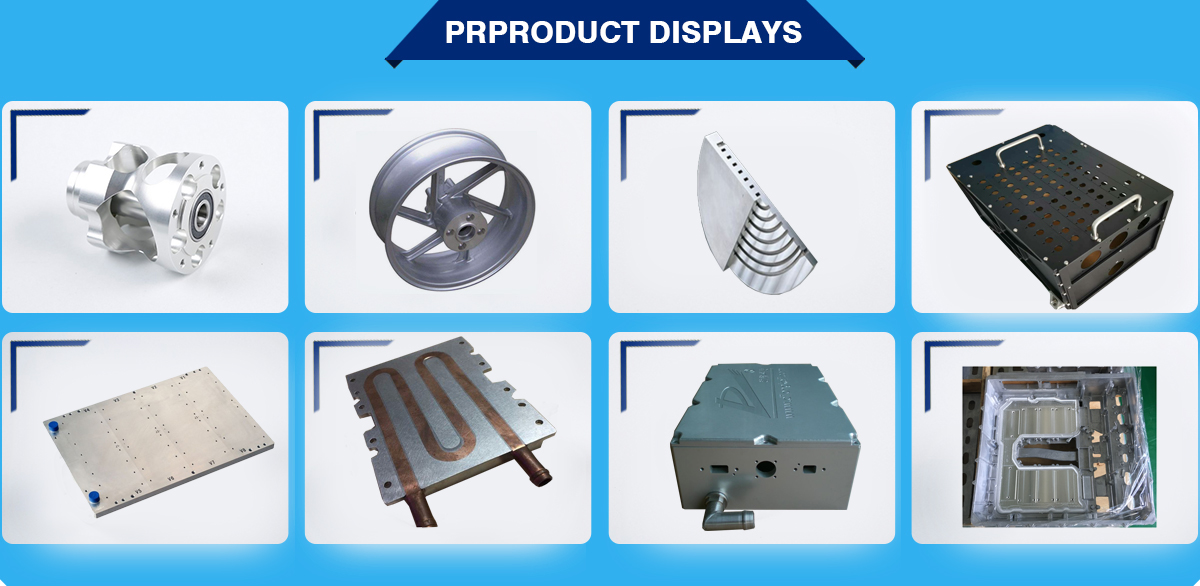 Technical characteristics of friction stir welding:
High-efficiency welding of aluminum, magnesium, lead, copper, steel, titanium, metal matrix composite materials, dissimilar metals and other materials can be achieved.
It can be automated, with low energy consumption, high efficiency, and low requirements on operating environment.
No need to add welding wire, no shielding gas, low cost.
No pollution, no smoke, no radiation, safe and green.
The residual stress of the joint is low, and the welding deformation is small.
Equipment functions and features:
The main structure is made of high-strength and high-quality castings. After multiple heat treatments and aging treatments, it has ultra-high rigidity, stability and good seismic performance to meet the large load requirements of the welding process.
Dotato di uno speciale sistema di controllo per la saldatura ad attrito, basato sul sistema Siemens, che può realizzare un'operazione di saldatura a una chiave di saldature curve bidimensionali planari.
Dotato di controllo manuale e controllo automatico di due modalità operative di saldatura; spostamento costante e modalità di controllo dual-mode a pressione costante.
Piacevole interfaccia per operazioni di saldatura a frizione professionale, utilizzando il linguaggio di programmazione CNC industriale standard, conveniente per la programmazione della saldatura.
Può essere dotato di un sistema di carico e scarico automatico per realizzare saldature completamente automatizzate e migliorare il tasso di utilizzo annuale del lavoro dell'attrezzatura.
Affidabile sistema di lubrificazione centralizzata centralizzata realizza la lubrificazione automatica intermittente di controllo centrale di ogni asse di movimento.
Lega di alluminio saldabile 1-25 mm e lega di magnesio, materiale in lega di rame 1-8 mm.
Dispositivo di illuminazione funzionante a LED a risparmio energetico verde.
Applicazione industriale
Ampiamente usato nella ricerca scientifica e in vari settori:
1. Industria automobilistica: cerchi in lega di alluminio, vassoi batteria, manicotti raffreddati ad acqua, assi posteriori, pannelli della carrozzeria, carrozzerie vuote cucite, strutture in schiuma di alluminio, ecc.
2. Industria elettronica di potenza: radiatori alettati, radiatori raffreddati a liquido, calore lavandini, piastre raffreddate ad acqua, scatole raffreddate ad acqua, ecc.
3. Industria ferroviaria: carrozzeria del veicolo, pareti laterali, pavimento, tetto, sostegno, accoppiatore, ecc.
4. Industria delle armi: torpediniere, proiettili di missili, corpi corazzati e integrati terminale di visualizzazione, ecc.
5. Industria della fusione: fascio conduttivo catodico, piastra catodica, piastra anodica, ecc.
Documenti correlati: Saldatura a frizione
Essai, a global professional provider of "overall solution" for friction stir welding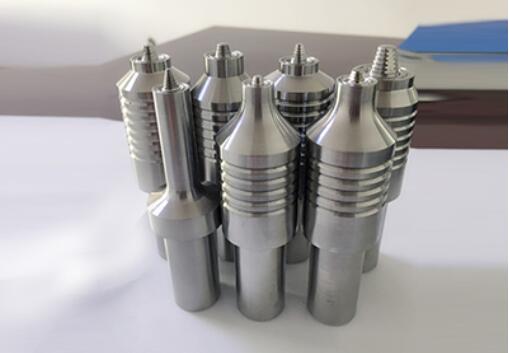 Mixing head
Single shoulder mixer head.
Double shoulder mixer.
Static shoulder mixer head.
Home ꄲ uniaxial shoulder mixer.
Uniaxial shoulder mixer.
Uniaxial shoulder mixer
Friction stir welding tool (mixing head) is one of the core technologies to realize friction stir welding, which is known as the "heart" of friction stir welding. As a professional mixing head manufacturer, we have a high-level mixing head design team, advanced production, and processing equipment, and leading heat treatment and testing technology. In view of different materials, thicknesses and welding methods, our company have successfully developed a variety of specifications and a series of mixing heads.
Standardization and serialization of mixing head
After years of process exploration and accumulation, our company has standardized hundreds of mixing heads, which are suitable for welding all series of aluminum alloy, magnesium alloy, copper alloy, as well as some brands of high-temperature alloy steel and titanium alloy materials; the weld forms include flat straight seam, plane two-dimensional, cylinder circular seam, cylinder longitudinal seam, space curved seam, intersecting line and other welds; the welding forms include butt joint, lap joint, etc Welding, butt joint, unequal thickness welding, double-sided welding, angle welding, and other welding forms.
The standardized mixing head is a batch mixing head developed for mass use in the market. Its main customers are long-term stable welding products. The change of product structure does not affect the use of the mixing head, and the use conditions do not change significantly. The typical application fields of standardized mixing head include: new energy vehicle parts (battery tray, battery pack, water-cooled plate, radiator, hub), rail train (vehicle body, sidewall, floor, roof, sleeper beam, coupler plate, etc.), power electronics (fin radiator, liquid-cooled radiator, heat sink, etc.)
The company has standardized friction stir welding tools
Serial number
Applicable welding materials
Applicable weld characteristics
Applicable welding form
Welding thickness
Suitable for products
Maximum weldability
1
Aluminium alloy
Flat seam
Two-dimensional plane
Casing annulus
Longitudinal joint of cylinder
Docking
Lap joint
Lap lap
Unequal thickness welding
Double sided welding
1~60mm
Battery tray
radiator
Water cooled plate
Wallboard products
Cylinder products
Box products
3.0m/min
2
magnesium alloy
1~20mm
2.0m/min
3
Copper alloy
1~15mm
1.0m/min
4
Lead alloy
1~30mm
1.0m/min
5
Superalloy steel
1~10mm
0.5m/min
1. It can achieve efficient welding of aluminum, magnesium, lead, copper, steel, titanium, metal matrix composite materials, dissimilar metals, and other materials.
2. It can be automated, with low energy consumption, high efficiency, and low requirements on the operating environment.
3. No need to add welding wire, no protective gas, low cost.
4. No pollution, no smoke, no radiation, safe and green.
5. The residual stress of the joint is low, and the welding deformation is small.
Friction Stir Welding (FSW) used in many industries
Automotive industry: aluminum alloy wheels, battery trays, water-cooled sleeves, rear axles, car body panels, stitched blank car bodies, aluminum foam structures, etc.
Power electronics industry: finned radiators, liquid-cooled radiators, heat sinks, water-cooled plates, water-cooled boxes, etc.
Weapon industry: torpedo barrel, missile shell, armored body and integrated display terminal, etc.
Smelting industry: cathode conductive beam, cathode plate, anode plate, etc.
Benvenuto per iniziare subito la tua attività!
Contattaci